Can you relate? You finally received your Contoso environment from Microsoft or your partner and now you want to start playing around in the environment. Or maybe you are ready to walk through realistic scenarios. Regardless of what you want to do, you are unsure what user to use. Are you better off setting up a new user and defining the roles? Well, it actually depends on your specific needs. I created the Roles Matrix outlining the User ID, User Name, Alias, Name, Access and Role. Hope you find this helpful! Happy exploring!
Meet the Author - Scott Brubaker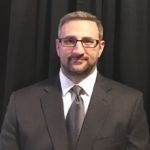 Scott is the Director of Managed Services at ENAVATE, and has spent the last 8 years in the Distribution industry leading large programs and ERP projects across several industries. Scott has been with the ENAVATE/MBS Dev family for over 5 years and is the business owner for the ENAVATE Azure solution.