Integrations. This word is one of the giant pillars of any ERP solution implementation. And the solutions based on Dynamics 365 for Finance and Operations are no exception. In fact, integrations are essential to the success of implementations in many scenarios, including:
Temporary integrations between the legacy systems and the new ERP solution
Data exchange between the new ERP solution and customers' and vendors' systems, known as EDI (Electronic Data Interchange)
Data exchange between the front end of a business (Dynamics 365 for Customer Engagement – Sales, Customer Service, Marketing, and so on) and the backend - Dynamics 365 for Finance and Operations
The last item is something that Microsoft is aiming to improve in the near future. In fact, Microsoft has just released a preview of the integration between Finance and Operations and Common Data Services.
What's this all about?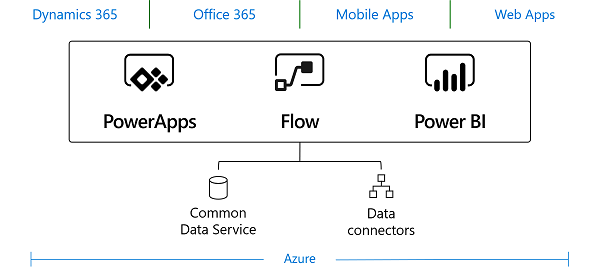 In the days of Big Data, AI and the Internet of Things, the ability to share the data gathered in the field with backend systems for enhanced analysis is crucial for success. With the introduction of CDS (Common Data Services), Microsoft has acknowledged the need for a unified mechanism to enrich the experience and coherency of the Microsoft ecosystem. Already, Microsoft Power Platform (PowerApps, Flow, Power BI) was built from the ground up with that exact idea in mind – bringing your data together to uncover insights, as well as customize and extend Office 365, Dynamics 365 and Azure capabilities.
Why should you care?
Microsoft is calling it "One Dynamics 365." This release is just the beginning of something bigger that Microsoft is cooking up in house. There is no doubt the future of the Microsoft Dynamics 365 ecosystem is going to be built upon the cloud, rich data exchange and seamless integrations. This is why you should consider Dynamics 365 for your next ERP solution: It is backed by a rich infrastructure from the ground up with capabilities that streamline the day-to-day life of the business – with tools and a user interface that your team is already used to.
About the Author
Maksym Ponomarov is Delivery Manager for ENAVATE. He started his career in 2010 as a Computer System Engineer providing e-signature services and consultancy services related to the Eastern European Accounting System formally known as 1C, as well as Taxation and Fiscal Reporting solutions. For the past seven years,he has worked on multiple projects based on Dynamics AX. He enjoys what he does and is keen on new technologies, sci-fi reading and getting the most of his life. He's glad to be a part of the ENAVATE team of Dynamics professionals and enthusiastic about helping other people be successful. He has a Bachelor's degree in Automation and Computer Integrated Technologies from Kyiv National University of Technologies and Design.