The latest enhancements to Microsoft Dynamics 365 platform applications have been released. The new features include hundreds of new capabilities across multiple areas.
In particular, the spring release delivers continued advancements in Artificial Intelligence (AI) capabilities that leverage the power of Microsoft AI research, tools, data and the Power Platform to help organizations revolutionize customer service, sales and marketing functions.
This April release of Dynamics 365 also signifies an important milestone for the Dynamics 365 community. It is the first major update in which all Dynamics 365 customers will be on the latest version and on a consistent update schedule. It also sets a precedent for how future major updates will be done every year in April and October.
There are several new feature updates in each area, including Sales, Marketing, Customer Service, Portals, Field Service, Project Service Automation, Finance and Operations, Talent, Retail, and Business Central.
Over the next several weeks, we will break down these updates by business application to explain the new features and capabilities of each. In this blog, we'll talk about the changes made to Product Information Management and inventory management within Dynamics 365 for Finance and Operations.
Updates to Product Information Management and Inventory Management in Dynamics 365
Expect to see better system performance in the area of inventory management with April's release. Continuous feedback when operating the service allows Microsoft to identify specific processes within the inventory management area that can use some improvements. This is an ongoing effort with broad impact on several areas of the service—it allows for faster feedback and less waiting time, and it unblocks resources that otherwise will be waiting for a process to finish within Dynamics 365.
Microsoft plans to continue to invest in both Product Information Management and inventory management capabilities. The production processes will continue to improve to include new and a wider variety of processes. Inventory valuation capabilities will be expanded and Microsoft will also invest in making inventory on-hand information more readily available in distributed scenarios, such as in the retail industry.
The April 2019 wave of releases for Dynamics 365 and Power Platform provides significant capabilities to change the way you do business. Reach out to Enavate to see how we can help you revolutionize your business with Microsoft Dynamics 365.
About the Author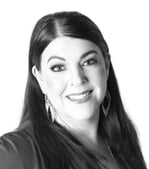 Jennifer Clark has more than 15 years of experience as an Information Technology consulting practice leader, known for her ability to build and motivate effect teams and develop individuals to achieve business goals and personal career goals. Jennifer resides in Phoenix, Arizona. When she does have free time she enjoys painting, reading, cycling, playing Volleyball, wine tasting and trying new restaurants with her fiancé Michael.