Recently, the Supply & Demand Chain Executive featured the "Perfect Order Performance" as their "Metric of the Month." The article highlighted data released from the American Productivity and Quality Center (APQC) around how to calculate perfect order performance, and out of the companies surveyed, the median perfect order index was 90 percent. So, what exactly is perfect order performance (POP)? Well according the APQC the formula is as follows:
POP = (% of orders delivered on time) * (% of orders complete) *(% of orders damage free) * (% of orders with accurate documentation) * 100
Essentially, the perfect order process starts with accurate order entry, complete and timely fulfillment, on time delivery, and accurate invoicing. Running statistics against order fulfillment and order performance is incredibly important in the Distribution industry, but the statistics are only as good as the raw data that is being pulled to calculate them. For example, the first variable of this equation is the percent of orders delivered on time. To break that down further, you really need know what was the requested date for those orders to ship and be received, and did you meet those dates or not? If during the order entry process an accurate requested date is not captured, then you will never know if your orders truly were delivered on time or not. How can you ensure that your requested ship and delivery dates are being populated accurately? Well, if you use Dynamics AX 2012 there are actually quite a few tools to help. Good example - Delivery Date Controls.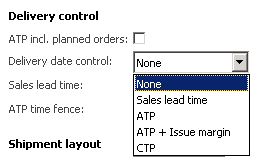 Accounts Receivable->Setup->Accounts Receivable Parameters->Shipments
So what exactly is the delivery date control field and how will it help? This feature allows a company to select between five different methods of proposing what day a product will be ready to ship, and how long it will take to be delivered to the customer.
Let's take a look at sales lead time. By selecting sales lead time, Dynamics AX will use a static value that can be setup at many levels to determine how long from order entry time until the order will ship, and then from there it can use the transport calendar settings to calculated the projected delivery date to the customer. Some key factors in setting up and using sales lead times are: the working times calendar, transport calendar, default sales lead times, order-entry deadlines, and customer receipt calendar.
Working Calendars
Setting up the working times and working calendars allows AX to know when the company is in operation and these times will factor into the calculations around the sales order delivery dates for sales lead time and transports etc. To set the working time calendars navigate to:
Organizationadministration->Common->Calendars->Calendars
Transport Calendar
The transport setup in AX allows for a number of Transport days to be specified around mode of delivery, shipping warehouse, receiving warehouse, etc. The sales lead time will use the relevant transport days set in this form to predict the number of days the product will take to travel from the warehouse to the consumer.
Inventory management->Setup->Distribution->Transport
Sales Lead Times
Dynamics AX allows for default lead times to be setup at the general order level, item specific level and even site specific sales lead times by item. Perhaps your company does kitting as soon as an order is received so you know for certain items it will take two business days from the date the order is entered for the kits to be assembled and ready to ship. You can easily setup a default sales lead time for these items to accommodate the extra processing. Setup for sales lead times can be found by navigating to the following places:
Accounts receivable->Setup->Accounts receivable parameters->Shipments tab (default sales order lead times), Product information management->Common->Released products->Manage inventory->Default order settings (item level), Product information management->Common->Released products->Manage inventory->Site specific order settings (site specific)
Order-entry Deadlines
In most cases, companies have a cut-off time each day where if an order comes in before a certain time, then the order fulfillment process will start as of that day, but if the order comes in after the cut-off, the fulfillment process will not start until the following day. Using this feature in Dynamics AX even allows users to setup different dates and cut-offs for different sites and will factor in various time-zones. You can setup Order Entry Deadlines by Navigating to:
Inventory management->Setup->Distribution->Order entry deadlines.
Customer Receipt Calendar
Now let's say that your customer is only open certain days of the week so you need to make sure that your deliveries are scheduled around those days. For example, they are only open Monday through Friday and you must have somebody present at time of delivery to sign off for the package. You can setup a working calendar that can be tied to a customer account. See "Receipt calendar" field on the Customers form. If during the delivery date calculation AX calculates that the product would have been delivered on a Saturday when factoring in the order entry date + sales lead time + transport days, the algorithm will automatically assign the requested date to the next eligible date the customer can receive goods.
As you can see, there actually is quite a bit of flexibility around setting up sales lead times which factor differences between items, fulfillment center sites, time zones, working times etc. As mentioned earlier, sales lead time is simply one method in which AX can help calculate accurate shipping dates which will in turn lay the foundation for accurate reporting around on time delivery performance. If you are interested in learning about the other types of delivery date control (ATP, ATP + Issue Margin, and CTP), please let me know in the comments below.
Sources:
"Metric of the Month: Perfect Order Performance" http://www.sdcexec.com/article/12193325/metric-of-the-month-perfect-order-performance April 22,2016.
The American Productivity and Quality Center https://www.apqc.org/
Meet the Author - Diana Youssef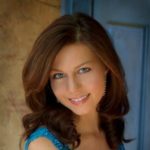 Diana is a Microsoft Certified Dynamics Professional with 9+ years of experience working with Dynamics AX from versions 4.0-2012. She has worked from with the software from a functional and technical perspective, both as a client ERP Manager, and now as a Solution Architect with Celenia Software.