If you've used Microsoft Dynamics GP, SL or AX, you are probably familiar with Management Reporter.
This tool is a real-time financial reporting application that quickly and easily generates Profit and Loss (P&L) statements, balance sheets and cash flow reports.
Many users will run Microsoft Management Reporter just to export the reports to Excel, manipulate them there, then save and send separate e-mails and reports to different groups. This can often create a lot of unnecessary work that can take time away from other important tasks.
This interactive reporting application can do much more.
Enavate recently led a webinar covering some ways to take advantage of Management Reporter's advanced report distribution features, which automate these processes, improve security and enhance reporting capabilities.
Take advantage of these useful features in Management Reporter:
Improve efficiency for running reports.
Instead of sitting and waiting for your regular reports to go out at the end of the month, use Report Groups. This is especially useful for recurring reports. You can even create report schedules to automatically run reports as frequently as multiple times a day.
Improve security.
The security features within Management Reporter grant different levels of access to different users. Certain users may be able to drill down into details and add comments, but they won't be able to access the full reports. When applying security measures, start with a small group to make sure it's working, and then adjust permissions as necessary.
Clearly differentiate users and groups.
To set up new users and groups, be sure that everyone who will use Management Reporter is in your company domain to pass Windows authentication. The four types of users include viewer (with access to viewing reports only), generator (with viewing access as well as ability to run reports), designer (granting access to the report designer and ability to make changes) and administrator (with access to set up users, groups, security and more).
Declare folder permissions.
You can create folders within Management Reporter; you can also create permissions for these folders. Do this through Report Viewer or Report Designer and click on Report Library Permissions.
Watch the on-demand webinar here for more details on taking full advantage of Management Reporter's capabilities. If you have additional questions or need additional assistance, contact us for a custom reporting assessment.
About the author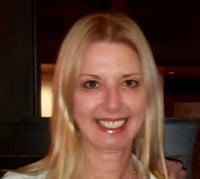 With 20 years Microsoft Dynamics consulting experience, Tammy has designed and implemented accounting systems for smaller accounting shops to working with a team on huge enterprise businesses. As a consultant, she focuses on the customers end goals and transforming their business by streamlining operations, integrating systems and ensuring they are utilizing the most efficient platforms to achieve improved productivity. In addition to GL/AP/AR, project series and distribution series, she has extensive experience with multi-company and multi-currency accounting.