Time to challenge STATUS QUO!
How variable are your variables?
Oftentimes, so much effort is put into system configuration during ERP implementations and the subsequent go-live flurry, users want to put that phase of 'tweaking the system' behind them and just get on with 'normal work'. This is typically okay, just so long as users don't get complacent and forget that all the parameters and configurations discussed during implementation can be valuable parts of their toolbox for improving their business.
The more common reality is that several years after an implementation, the original settings are the same even though the demands of the business have changed. Meanwhile, users have compensated for changing business conditions by adding inefficient manual ad hoc processes. This is normally true in the area of inventory and demand planning.
Nil Durak, COO at Solvoyo, makes this point in a recent blog post. She calls for supply chain leaders to not accept the status quo when it comes to inventory planning. In particular, she cautions against over-reliance on Excel spreadsheets, especially when planning variables lie undetected in hard-coded, rarely-reviewed, Excel formulas.
Whether in Excel or even in the planning system itself, it's easy to accept status quo with planning data. For instance, the demand planning solution in ENAVATE's Advanced Distribution Suite for Dynamics AX relies on calculating an Economic Order Quantity (EOQ). The equation for EOQ requires a value for Carrying Cost and for Replacement Cost -- both are setup fields in the Forecasting module. During my consulting days, rarely did a user ever change these fields even long after go-live. I don't expect the average user to have a detailed mastery of how the ratio of these two values might change the EOQ, but I do know that Carrying Costs and Replacement Costs change over time for any number of reasons, so in theory, so should the values that feed the demand forecast.
I echo Nil Durak's recommendation. Challenge the status quo and you are sure to uncover ways to improve your business. A process review that leads to even a minor tweak of a system parameter or the discontinuation of a single ad hoc Excel report can have large positive effects.
Meet the Author - Cameron Mowbray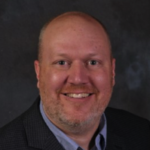 Cameron Mowbray is a Product Manager and Solution Architect for Celenia Software. He has 20 years of experience in wholesale distribution, beginning in warehouse management, then veering into ERP implementation. Cameron has been with Celenia Software and AX for 7 years.