Happy New Year!
If your answer is yes or even maybe, please read on to learn about ENAVATE's comprehensive managed services offering tailored to fit your business' needs!
So, you're live on Dynamics 365 or Dynamics AX, and life couldn't be better! You have a team of internal resources dedicated to supporting your environment / application, and a partnership with your Microsoft partner who is providing you all the services you need, right? I am assuming you are shaking your head and saying no to some or all of these questions.
Most companies after going live on a new ERP find themselves asking the following questions:
How am I going to support this solution?
Do I have the right knowledge / resources?
How can I proactively manage my system?
How do I keep on top of issues and problems?
What should I be managing vs. having my partner manage?
Having the answers to these questions can be tough and it usually takes time and costs too much money. One option might be to try to do it all yourself, but that requires a lot of hands-on knowledge and usually takes a long time. Another option is to have your partner / consultant do the work for you...this can help you quickly resolve issues but can be very costly. An alternative solution is to find the right partner that can assist you where you specifically need support (application support, IT management / monitoring, training, consulting, development, etc...) and work together based on your strengths to provide a strategic partnership.
ENAVATE's Managed Services team provides a strategic partnership that can help you manage your current issues log, and can provide tools that proactively monitor your solution allowing you to fix issues before they impact your business. Our team will work with you personally to derive a solution that meets the needs of your business and your budget.
Click here to read the Top 10 Reasons you Should Hire ENAVATE's Managed Services Team
Solutions that we provide our customers:
Expert functional and technical consultants in Dynamics 365, AX, CRM and SQL
Flexible offerings based on your business needs

Assigned & Dedicated teams, Business / after-hours support, Onshore/Remote support

Business application support

Break/fix, Process Improvements, Security management

Infrastructure Support

SQL monitoring & maintenance
AX / AOS monitoring & maintenance
Code Migrations, Hotfix / Upgrade services, Disaster Recovery / Backups

D365/AX Training & Webinars
Performance & Quality Software Tools
WebDevelopment Expertise (OnShore and Remote Resources)
At ENAVATE
, we aim to deliver world-class solutions and build long lasting partnerships where we can both succeed.
We transform businesses and the lives they touch. To us, its personal!
Contact us if you are interested in learning more about our Managed Services offering!
Meet the Author - Scott Brubaker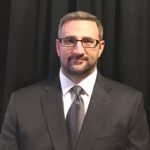 Scott is the Senior Director of Managed Services at ENAVATE, and has spent the last 8 years in the Distribution industry leading large ERP projects across several vertical markets. Follow ENAVATE on Twitter (@ENAVATE) or LinkedIn.