Big things are on the horizon for Microsoft Dynamics 365 and the Power Platform. James Phillips, corporate vice president and leader of the Business Applications Group for Microsoft, emphasized integration and intelligent capabilities in his opening keynote at last week's Microsoft Business Applications Summit, setting the stage for a series of announcements that will change how business gets done. (Watch his keynote, or read his article.)
Those announcements include more than 400 enhancements to Microsoft Dynamics 365, updated Artificial Intelligence (AI) capabilities across many Microsoft solutions, a refreshed look for Power BI, the launch of AI Builder and PowerApps Portals, and new and improved intelligent automation in Microsoft Flow.
Integration was also a priority, with Microsoft focused on improving companies' visibility into their businesses. Customer Insights is one of the latest additions to Dynamics 365 AI offerings, bringing a company's disparate transactional, observational and behavioral data together. It will create a richer, more complete view of customers to drive personalized engagement and will help companies spot trends and patterns for a more proactive approach.
Many of the updates we learned about at the Summit should have a profound impact on distributors' operations. For example, we saw a demo of latest updates to Microsoft's industry-changing mixed reality platform HoloLens with Microsoft Guides. Watch this video to see one of its applications in the field:
Rather than focus on technology in the closing session, Microsoft chose to highlight work-life balance, something that is important to us at ENAVATE. (Read our CEO's take on the #4040worklife.) Reddit Co-Founder Alexis Ohanian shared his experience about what it means to be a #BusinessDad and why people should not devote their lives to their companies at the expense of a personal life.
More than 200 sessions, workshops and keynote recordings from the Microsoft Business Applications Summit are available to watch on-demand from Microsoft here.
ENAVATE will be attending other events throughout the year to stay up to date on Microsoft's latest updates and network with other experts so that we can bring the best experience to our customers. View upcoming events.
About the Author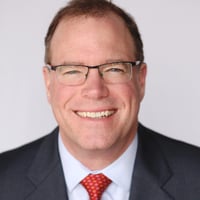 Sean Kracklauer is ENAVATE's Chief Revenue Officer. For over 25 years, Sean has been assisting Global 1000 businesses on strategy, revenue acceleration, organizational structure, technology implementation and process redesign. Sean has worked extensively in corporate strategy, sales management, global business services, ERP implementation management, and business process outsourcing. Sean and his family live in Louisville, Colorado, where he is an avid tennis player, double black diamond downhill skier, and a journeyman guitarist.