Microsoft Business Applications Summit 2019 is the place for Dynamics 365, Power BI, PowerApps and Microsoft Flow users to connect, collaborate and take a deep dive into the latest and best Microsoft solutions on the market today. These are just a few of the more than 200 demo-rich summit sessions that we are looking forward to attend and report to you about:
How companies can benefit from the latest Dynamics 365 features
Best practices for integrating Internet of Things (IoT) and Dynamics 365
Why AI is integral to the future of B2B sales
The latest best practices for order promising
Why companies should move to Unified Interface in Microsoft Dynamics, and how to make that happen
A case study of how two ISVs integrated Power BI into Financial Solutions
ENAVATE team members who will attend the summit include:
Will you be at the Microsoft Business Applications Summit? Connect with us on LinkedIn through the links above and request a meeting. Or contact us. We look forward to meeting you!
ENAVATE's team members expect to come away with insights that will fuel a vision of the future of Microsoft business applications, as well as tips for how business leaders can build useful networks and turn ideas into action that makes their organization run smarter and smoother.
About the Author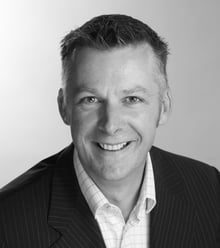 Patric Timmermans has been a marketing leader for more than 20 years after starting his career in technology as an ERP Architect with a Ph.D. and a M.Sc. degree in Engineering. Before joining ENAVATE as their head of Marketing, Patric held the position at Microsoft of global product marketing lead for Microsoft Dynamics 365 for Marketing. Named as a "Top 25 CRM thought leader" by CustomerThink and InsideCRM, he has been instrumental in the go-to-market of technology solutions at industry-leading technology companies as Product Marketing lead and as head of marketing. Patric lives in Seattle where he loves to cook and dance Argentine Tango when he's not traveling and adding countries to the list of 52 countries he has already visited.