Post #1: How to upgrade Addresses information:
Here is a quick guide on how to upgrade customized Addresses functionality from Microsoft Dynamics AX 2012 to Microsoft Dynamics 365 for Operations.
I'm purposely not explaining theoretical aspects of the differences in the Addresses framework from AX 2012 and Microsoft Dynamics 365 for Operations, but you can always find it in Microsoft's official documentation. The purpose of this article is to provide practical short and simple steps needed to execute during an Addresses information upgrade to Microsoft Dynamics 365 for Operations.
After finishing code migration to Microsoft Dynamics 365 for Operations, the customized forms and tables will be compiled successfully but will throw errors while working with it. You can perform the following steps to resolve the issues:
1. Delete all controls form the AddressTabPage tab page, change the Pattern of the control to Custom: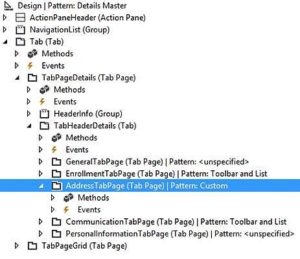 2. Delete the DirPartyPostalAddressView data source from the form, remove all data source usage from the form X++ code. In my case there were two places to modify.
3. Create a new control of the FormContainerControl type – AddressGridFormPart with MenuItemName = LogisticsPostelAddressGridFormPart. It can be copied from the HcmApplicant. Set up a DataSource and DataField properties on the control: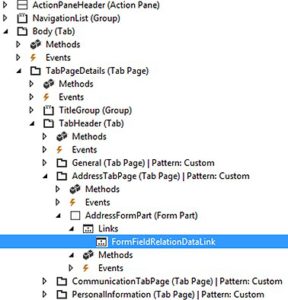 4. Delete the parmPostalAdderssLocation() method from the form and create a new postalAddressGridArgs() method: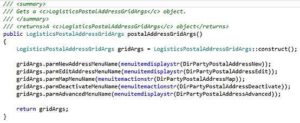 5. After the project is recompiled, the Addresses tab should become available on the entity form.
About the Author - Paul Tseranidi, PMP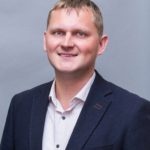 Paul is a Microsoft Certified Dynamics Professional with over 10 years of extensive Dynamics AX experience from v3.0 through AX 2012, and 365 including full cycle implementations of Dynamics AX in different regions of the world. Having more than 10 Microsoft Dynamics certificates, his primary focus is on the development of applications and software modules, and project management processes of AX Implementations.