Many folks I talk to are monitoring the market, not sure about the future and when the recovery may begin. Hospitality businesses have had to lock their doors, schools are closed, airlines are reducing their staff, and investors have lost trust in the stock market.
These are just some of the devastating examples of the impact of the current crisis.
On the technology front, many companies are thinking about delaying the implementation or upgrade of business applications because they are uncertain how this current economic environment will affect their own businesses. But delayed projects create a challenge for the delivery team, which is now benched. How can they reduce the angst of delivering on committed projects, potential new projects and balancing folks currently on the bench? Outsourcing may be an option to bridge that gap.
Now is not the time to delay new projects. In fact, companies that move forward on critical upgrades and implementations position themselves to be ahead of the competition and avoid a backlog when the economy returns.
The benefits of outsourcing IT project resources for Independent Software Vendors (ISVs) and Partners include:
Cost savings
One of the biggest advantages of outsourcing is cost savings – something that is top of mind for any business right now. Outsourcing's lower cost of operations and labor, as well as reduction in overhead costs, are attractive. When certain functions of an organization become operationally uncontrollable, outsourcing helps to overcome such difficulties.
Increase flexibility
Using outsourced services creates an additional workforce to meet temporary requirements, which gives you greater labor flexibility to scale up and down as needed. Get your job done at lower cost and at a high quality when you use an outsourcing company that has millions of man hours doing projects like yours.
Lower risks
You can reduce operational risks by improving business continuity in case of employee turnover and, in the worst case, employee layoffs. Your client projects are not at risk even when you may be facing the very tough decision of reducing your taskforce.
Improve efficiency
Outsourcing brings in years of experience in business practices and expertise in delivering complex outsourcing projects, and in return gives you increased efficiency that may just be the ticket for getting through the trying times.
In many cases, outsourcing can improve your offering with high-quality deliverables, and faster and better services; it may also decrease the time it takes to reach the market. You may have to reduce your current employed staff right now, but you have more staff on deck with experience that you can tap for quick ROI.
To gain these benefits, you need the right outsourcing partner – one with high standards who has been working side by side with Microsoft for more than 16 years meeting Microsoft's high standards in delivery and product development.
How Enavate Partner Services (formerly Celenia) Can Help
Enavate Partner Services (EPS) serves third-party companies (ISVs, SIs and Microsoft) to offset their capacity or capability gaps by helping with IP transition to cloud, existing customer migrations to cloud or new coding on behalf of the third party. We offer any level of engagement from end-to-end project to supplemental engineering resources where requested.
Previously known as Celenia, our practice has worked with Microsoft R&D for decades to supplement R&D engineering resources. We have spent over 2.5 million man hours helping partners and customers to transition to cloud. EPS is also part of Microsoft's Standard Migration Assessment program (SMA) and ISV Development Center.
Enavate Partner Services Key Offerings include:
On behalf of third parties, EPS can add capabilities and capacity for:
· IP transition to cloud
· Existing customer migrations to cloud
· Building apps or connectors
· Implementation projects
· Supplemental R&D engineering resources
· Standard Migration Assessments in DMP program
· ISV Development Center
Enavate Partner Services specializes in:
· Dynamics 365 Finance & Operations, CE (CRM), Business Central
· Customer Insights & AI
· Power Platform, Power BI, Power Apps, Automate
· Dynamics AX, CRM, NAV, GP, SL
· Azure IoT, Azure ML, Datalake, etc.
· SharePoint, SQL, TFS, LCS
Do you have a project you need to get off the ground? Outsourcing may be a great option to bridge the gap during these challenging times. Contact us for more information.
About the Author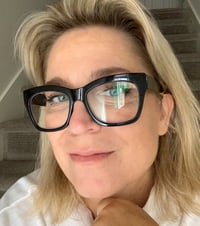 Kati has been launching and growing global and local products and sales, marketing, services, and channel initiatives through operating excellence within the cloud and on-premise business software close to three decades now. Kati started her career in the industry back in her native country, Finland, in subscription business in the Pay-TV industry managing customer care (CRM) and billing solutions, and that job took her Netherlands, US and all over Latin America as the business consultant for Direct TV Latin America. After moving to Denmark, Kati started at Navision as a product manager for Service Management (CRM) and pioneered first cloud services products in early 2001. Since then and post Microsoft acquisition she has held multiple roles across the company from marketing to sales to product development to channel programs, and launched the first business application cloud offering, CRM Online back in 2008. With all those experiences Kati has vast knowledge on not only how Microsoft operates, but a deep understanding of the industry as well as channel and what is taken to succeed.