While it's true that I have spent the past 18 years or so working at two of the world's largest software companies, not too long ago I decided to leave one of them and join a startup in Denver.
I worked for SAP from 2000 until 2014. While I was there, I became an expert in Wholesale Distribution. SAP grew their wholesale distribution practice exponentially during this time and I was along for the ride. However, in 2014, an opportunity to do the same at Microsoft was too appealing to resist. Microsoft was building an industry practice in several key industries and brought me on to help drive their partner channel in the United States by:
Educating the partners on the keys to success in ERP for Wholesale Distribution
Guiding the creation of their solution maps
Supporting and steering their marketing programs
Working with them and their customers to drive sales and industry expertise
I thought I would be starting from scratch. Most companies and people that I worked with at SAP had no idea that Microsoft was a player in the Wholesale Distribution industry. There was no apparent market penetration compared to the incumbent software providers like Infor (SX), Epicor (Prelude, P21, Eclipse), SAP, and Oracle (JD Edwards). However, when I came on board, I learned that there were very few VAR's in the US that had made any serious investment in their Wholesale Distribution offerings and were ready to take off.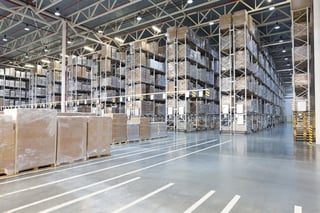 We spent the next couple of years reviewing and refining their offerings and how they could best provide valuable solutions to wholesale distributors. We were doing a pretty good job and I wasn't alone. In the time since then, all but one of those companies has been acquired by one multinational consulting firm or another. Those firms saw what I saw; A market opportunity to bring the Microsoft Dynamics platform and technology to the wholesale distribution industry was just too good to pass up.
The one company that wasn't acquired was ENAVATE. ENAVATE approached me to help them drive their vision of Dynamics 365 for Wholesale Distributors forward. So, after spending almost 20 years in large companies, why did I make the move?
ENAVATE is a growing company with a focus on Wholesale Distribution. At the larger companies, I spent much of my time educating the internal organization about what a wholesale distributor is or why they are special or how they are not retailers or manufacturers. At ENAVATE, that is out of the way and we can get down to real business.
ENAVATE has a commitment to leverage new technology to build the wholesale distribution solutions of the future. I felt like all of the other solutions out there are either 30 years old, or solutions built for other industries and marketed to wholesale distributors, or both. We recently published this commitment in our Statement of Direction.
At ENAVATE, I have the chance to take what I've learned over the past 20 years and make a real difference to the wholesale distributors we serve and the lives they touch. To me, it's personal.
Microsoft Dynamics 365 on Azure is amazing. It's a fantastic platform that enables us to do things that haven't been possible before. Embedded Power BI, Machine Learning, Power Apps, Flow, and the Cortana Intelligence Suite.
I'm so excited to bring the future of wholesale distribution enterprise software to the Microsoft community.
About the Author - Matt Petersen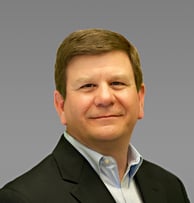 Matt Petersen is a Senior Director of Industry Solutions for ENAVATE and has spent his entire career in the enterprise software industry. Matt was a founding member of the SAP for Wholesale Distribution Industry Business unit and in 2014, he joined Microsoft to lead the U.S. Dynamics Retail and Wholesale Distribution Industry practice. Matt joined ENAVATE's leadership team in early 2017.
Matt has a Bachelor's Degree in Economics from the University of Illinois in Urbana - Champaign and a Certificate in Distribution Management from Texas A&M as well as a Certification from INSEAD in Business Strategy and Financial Acumen.