A recent McKinsey & Company report, "The Coming Shakeout in Industrial Distribution," found industrial distributors are facing challenges that are causing many to rethink how they go to market, including:
Manufacturers building their own distribution platforms or going direct online
Customers looking for more sophisticated partnerships and offerings, rendering traditional services provided by distributors as table stakes
Competition from fast-moving digital players heating up, who are recognizing the trillion-dollar global opportunity in B2B markets
Customers growing smarter, armed with more data thanks to a more transparent marketplace
The distributors at the greatest risk, according to McKinsey, are in larger segments with high margins, limited technical expertise, low value-added services, low customer purchasing power and easy-to-ship products
Here are five strategies industry leaders are embracing to stay ahead of the competition in this environment, according to the McKinsey Report:
Building scale where it matters most.
Scale builds margins. Increased purchasing power, optimized warehouse locations, increased product coverage and reduced redundancies have long been the focus of many distributors' margin improvement plans. But according to McKinsey: "The distributors who thrive in the years ahead will be those who increase their scale strategically in markets where it matters, capturing the full synergy potential—and do so with sophistication to reach the next horizon of commercial and operational excellence. They will keep providing more value to manufacturers and customers while keeping pace with competitors, especially those with deep pockets who offer innovative services and convenience."
Competing smarter.
Not surprisingly, distributors remain in a constant battle with low margins. Distributors should take a hard look at their sales force and develop ways to improve their effectiveness, pricing, category management and operations. The only sure way to do this is to leverage data across the entire organization. The best distributors use tools and analytics to not only identify customer pain points and create solutions that differentiate them as a distributor, but to make smarter decisions based on fact, rather than feeling.
Becoming leaner and executing flawlessly.
Many distributors struggle with processes and performance management. According to McKinsey & Company, around 50% of the annual reports of the largest distributors indicate a desire to improve their operational capabilities. The push to reduce operational expenses and improve operational efficiency is not a new one, but today's tools make it easier to execute on that vision. Cloud-based technology solutions such as Microsoft Dynamics 365 allow businesses to automate and modernize operations, gain increased inventory visibility, monitor performance, predict future outcomes and make data-driven decisions that decreases risk and maximizes operational efficiency and profitability.
Moving beyond product distribution.
Distributors must go beyond selling a product to become core value-chain partners with their customers. They must offer value-added services that help the customer operate more efficiently and profitably, while simultaneously increasing wallet share and customer loyalty for the distributor. But how? By combining their robust product knowledge and technical expertise with the adoption of the right technology solutions for support in everyday non-value-added transactions, distributors can free up their sellers to focus on adding more value to customer relationships, protecting themselves from the onslaught of purely online sellers.
Embracing the digital revolution.
Let's be honest, distributors are behind the times when it comes to digital adoption. In today's market, that's a scary position to hold. In fact, McKinsey & Company reported that over 90 percent of the 1,000 business purchasers surveyed say they do their product research online before making a purchase and 84 percent of them prefer to make repeat orders through online channels. Why? Because of the convenience, services and features available to them. The reality is that those companies failing to invest in digital, eCommerce and tech integrations will lose customer sales, reach and loyalty – and it will happen quickly.
About the Author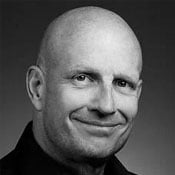 Ole has spent nearly four decades in technology, with a history of success leading growth for resellers for Microsoft, IBM, Hewlett Packard, and Oracle. In 1995, he joined Damgaard Data to build a channel for Concorde XAL and Axapta (now Microsoft Dynamics AX and Dynamics 365 for Finance and Operations). Ole served as Partner and Vice President for Columbus IT, a major Microsoft AX reseller, followed by Evergreen Data Systems, Inc. and EFS Technology, supporting both Microsoft AX and Oracle technologies. Ole lives in California and he loves crossfit and indoor cycling.