Fraudulent Accounts Payable (AP) activities — including malware, check tampering and Business Email Compromise (BEC) — continue to plague organizations across industries.
JP Morgan's 2019 report on fraud found that 81% of companies were targets of payment fraud last year.
The COVID-19 pandemic has increased the danger posed to businesses by cybercrime, which has increased by more than 6,000% since the start, according to IBM Security.
AP Automation is critical to protecting not only your employees, but also your financial data and personal information. The alternative: a risk of a financial loss, as well as a hit to your reputation and trust in the event of a data breach.
Here's the business case for AP Automation:
AP Automation replaces vulnerable manual, paper-based processes.
An Association of Financial Professionals survey on fraud found that 75% of the victims of accounts payable fraud were targeted via checks, which provide an easy way to replicate vital vendor and account information. Attempted check fraud rose to $15.1 billion in 2018. Manual processes are susceptible to human error and tampering.
AP Automation in the cloud creates efficiencies that improve accuracy, visibility and control. Unlike paper checks, electronic payments like ACH and virtual cards are controlled from start to finish, mitigating risk as they move digitally from one bank account to another through payment systems. Most also use automated fraud monitoring tools like Positive Pay to flag suspicious activity and avoid duplicate payments and invoices.
AP Automation reduces errors.
No matter how diligent, teams that manually enter data into an ERP or rely on a spreadsheet will see errors. And today's new reality with more employees at home means a greater separation between AP and its data sources, including suppliers and approvers. As a result, they can easily overlook important data or make mistakes that compromise security without realizing it.
When AP is cloud-based and centralized, nothing slips through the cracks, is duplicated or forgotten.
AP Automation improves internal controls.
Most businesses depend on controls — like requiring department level approvals, matching invoices to purchase orders, and granting the CFO sole responsibility for signing checks — to securely process invoices, pay bills and protect against fraud. But these controls can be challenging to maintain.
AP Automation allows CFOs and controllers to safeguard sensitive financial information by setting strict guidelines and controls around who can access it. For example, they can embed payment controls, like dual-factor authorization into automated processes. Or they can add security layers that require multiple approvals and send alerts when suspicious activity is flagged.
AP Automation provides better visibility.
Centralized and automated AP processes provide clear visibility and accountability, making it easier to monitor for fraudulent activity. Teams can receive, track and approve invoices with clear visibility into invoice and payment status, regardless of location, and scan for duplicates, errors and suspicious activity.
AP Automation is an important tool in the fight against fraud. It eliminates error-prone manual processes, replacing paper checks with more secure electronic options, improves controls to safeguard sensitive information, and provides clearer visibility to better monitor activity.
Learn more from our partner AvidXchange in this free on-demand webinar: How to Mitigate Escalating Fraud Threats and Save Your Business Millions, featuring Frank Abagnale, renowned cybersecurity and fraud prevention expert, and bestselling author and subject of "Catch Me If You Can."
If you have any questions about AP Automation, our team of experts would be happy to help. Simply contact us.
About the author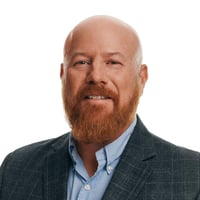 Daniel Edwards, National Sales Leader, Enavate Managed Services, a DXC Services Partner
As a National Sales Leader, Daniel devises and implements tactical sales strategies for the managed services pod at Enavate. He has over 25 years of experience guiding customers through strategic ERP implementations, and brings extensive product knowledge and expertise to his role. Before working at Enavate, Daniel co-founded Ncompass, a premier NetSuite Solution Provider, which was acquired by Tribridge in 2016. At Ncompass, he was responsible for guiding customers through the NetSuite sales and implementation cycle, including customization, training and support. The company was also a member of the SuiteCloud Developer Network and created innovative tools that enhance NetSuite process and ecommerce functionality. Before founding Ncompass, Daniel served as a senior consultant for a Microsoft VAR implementing Dynamics SL and GP. Daniel holds a Bachelor of Science degree in Accounting from the University of Illinois.