Each year, Modern Distribution Management (MDM) releases the list of the top distributors in each segment. And each year, the big get bigger, reflecting successful investments in digital transformation, consolidation and other strategies that have helped them get and stay ahead.
The companies you'd expect to have landed on top have done so again this year, with Ferguson Enterprises and W.W. Grainger at Nos. 1 and 2, respectively, on the industrial distributors list, Sonepar and Anixter at the top of the electrical distributors list, and Arrow Electronics on the electronics distributors list.
The key trends driving growth for the most successful distributors in MDM's annual report include:
Digital transformation: Investment in the right digital tools supports distributors' broader strategies, including growing wallet share with customers through product category expansion.
Consolidation: While there is still a lot of room for more consolidation in some sectors, according to Publisher Tom Gale, it is accelerating, rapidly positioning the largest distributors with the scale they need to stay ahead.
How should distributors respond?
The big will keep getting bigger, and the gap will keep growing wider, unless distributors include the following in their planning:
Think customer first. Before you even think about selecting technology to support your growth strategy, think about what you need to serve the customer best. Remember, today's business landscape is littered with the remains of companies who forgot do this – to listen to their customers and build a strategy around their experience.
Read more: It's not about technology; it's about the customer experience
Leverage data. Tools that integrate and analyze data across your entire organization support your business in everything from improved productivity and customer experience to more effective sales efforts and inventory optimization.
Read more: Is your technology telling you what you need to know about your customers?
Build a digital strategy. Don't be left behind. Digital tools are critical to delivering the experience customers are looking for. And don't forget about your company culture; without engagement and buy-in, any digital strategy you implement won't be effective.
Read more: 4 steps to building customer loyalty in the Amazon age
Position yourself to stay ahead. Without a cloud-based solution, you won't be able to leverage emerging technologies that will greatly improve how you serve your customers, while improving your internal productivity.
Read more: Why chatbots may be the next big thing for distributors in customer service
Want to learn more about how distributors can successfully compete? Get our free ebook: The 8,000-lb. Gorilla of Wholesale Distribution: How the Technology Choices You Make Today Will Be Critical in Helping You Compete with Amazon
About the Author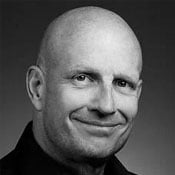 Ole has spent nearly four decades in technology, with a history of success leading growth for resellers for Microsoft, IBM, Hewlett Packard, and Oracle. In 1995, he joined Damgaard Data to build a channel for Concorde XAL and Axapta (now Microsoft Dynamics AX and Dynamics 365 for Finance and Operations). Ole served as Partner and Vice President for Columbus IT, a major Microsoft AX reseller, followed by Evergreen Data Systems, Inc. and EFS Technology, supporting both Microsoft AX and Oracle technologies. Ole lives in California and he loves crossfit and indoor cycling.