Enavate recently sponsored a webinar with Modern Distribution Management, "How to Support Your Customers and Sales Team with COVID-19 Restrictions in Place."
The webinar was moderated by MDM CEO Tom Gale, joined by MDM Vice President of Sales, Analytics and Business John Gunderson and Enavate's Director of Implementation Services Taylor Clements. Access the webinar on-demand here.
In our first blog about this webinar, we covered key tips for updating your sales approach in the time of COVID-19. We reviewed how traditional sales models are changing in the face of the pandemic, as well as ideas for how teams can connect with customers, seek out new opportunities and adapt to changing times.
The Value of Moving to the Cloud Now
One of those adaptations distributors should consider is moving to the cloud. Despite uncertain times, distributors can reap benefits when migrating to the cloud compared to continuing to operate with an outdated on-premises system. The key is to leverage technology platforms to both support the sales team and keep customer relationships strong. This usually involves bringing CRM and e-commerce platforms together with an integrated, cloud-based ERP.
During disruption like what distributors have faced during this crisis, the following benefits are especially useful:
Access and analyze customer data. Cloud-based integrated ERP technology can show which sales tactics are working and which need adjusting based on the customer.
Drive more targeted interactions. Customer service is more important than ever. With stronger, more agile and up-to-date technology, remote interactions can be better targeted and tracked to improve relationships and drive sales. Cloud-based tools are usually better for internal communications, as well.
Access updated data, 24/7. Working with data that is updated and accessible anytime is especially useful for remote teams who may be working different hours or unusual schedules.
Interestingly, COVID-19 has spurred a rush of ERP conversions to the cloud. Some companies may still be saying: "We couldn't even think about an ERP conversion right now." But many others are saying: "Now is the time. We've got to do something; how can we move this forward?"
Most are finding that the investment is well worth the improved analytics, agility, and ability to communicate with customers. (Read more about how legacy systems may be holding you back.)
How the Cloud Facilitates Better Communication
A strong cloud-based ERP has many moving parts that can improve communication with your team and customers. One of them is your integrated CRM, which helps businesses see trends and quickly respond with creative solutions.
Another is communication tools, such as Microsoft Teams, which allow users to connect remotely, share files and not have to worry about the right layers of security with VPNs or remote desktops. When your sales reps are more likely to talk by video now than onsite with customers, it's critical that you have reliable and secure tools. In fact, Microsoft's cloud computing tools are, in many cases, much safer than on-premises platforms.
Even without a cloud-based ERP, Microsoft software like Microsoft Teams, Outlook365, and OneDrive allow teams to collaborate and work productively from wherever they are.
Implementing Cloud Technology Now
The pandemic is not only challenging wholesaler-distributors' business models and traditional processes, but it's starting to fundamentally change the way that we as software providers implement and provide value-add services as well.
While traveling on-site to implement a cloud migration has become a roadblock, companies like Enavate have begun building out additional tools and resources to allow more implementation work to be done remotely.
In challenging times, distributors are forced to look at what they need to do to change their processes and their skill sets to become more agile. For some companies, this may be a great time to shift resources to focus more fully on new technology that can strengthen business as we come out of this crisis. Adopting cloud-based technology will enable distributors to do just that.
Discover how to support your customers and sales team better during this time. Watch the full webinar now.
We can conquer change together. Contact us to learn more about how we can help your team streamline processes, improve customer experiences and grow sales.
About the Author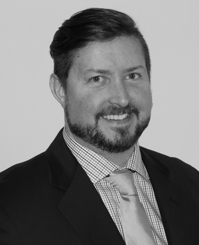 Taylor has been working with Dynamics AX since 2005. His focus areas are improving business processes through the implementation of Microsoft Dynamics. He is skilled in guiding companies through the process of implementation through to a successful go-live.
Taylor has been involved in many AX & Dynamics 365 implementation projects as a Wholesale Distribution & Supply Chain Consultant, Team Lead and Solution Architect.