Last week I had the opportunity to attend the AXUG Colorado Chapter meeting. For me, this was my first time attending as a partner (ENAVATE) rather than a customer, which was quite an interesting shift in perspective.
Experiencing the AX momentum here in Colorado was very exciting, and the meeting had quite a large turnout. It was held at Fort Collins Brewery in Northern Colorado, which we also got to tour while on site. Craft beer anyone?
It was nice to see all the helpful information that was shared through experiences as users sought guidance from peers and partners who attended. I would highly encourage all AX users to take a look at all the training, networking, and technology sharing that occurs through the AXUG organization, and try to attend a chapter meeting within your area. The meetings typically have a partner showcase demonstrating new technology and services within the industry, but more than that an opportunity for AX users to get together and talk about their own experiences with AX, and learn how other users in their same roles dealt with similar issues.
Attending meetings like this help partners and users within this AX ecosystem to really stay knowledgeable with ever advancing technology and offerings that help make implementing and using AX a better experience all around. Thank you AXUG for putting on a great event!
Meet the Author - Diana Youssef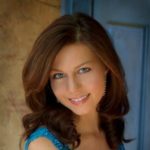 Diana is a Microsoft Certified Dynamics Professional with 9+ years of experience working with Dynamics AX from versions 4.0-2012. She has worked from with the software from a functional and technical perspective, both as a client ERP Manager, and now as a Solution Architect with Celenia Software.