ENAVATE's leadership team, which includes senior leaders from some of the top management and technology services consulting companies in the world, is made up of the best and brightest in ERP business development, strategy, sales, consulting and delivery.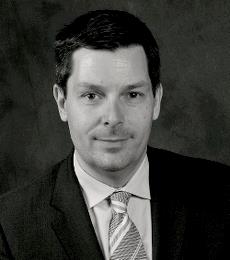 Thomas Ajspur, Executive Leadership Team
Founder and Chief Executive Officer
Thomas is a seasoned entrepreneur who has served on leadership teams for five major acquisitions. Thomas began working with Dynamics 25 years ago as an ERP user and implementer and then utilized it as the system to run his own business. In 1999, Thomas joined the Dynamics Professional Services industry with a focus on building ERP high performance organizations in Europe and the US and is known in the industry for selling large international AX deals. Born in Denmark, now living in the US, Thomas enjoys travelling all over the world for both business and pleasure. He enjoys cycling in the mountains and spending time photographing nature.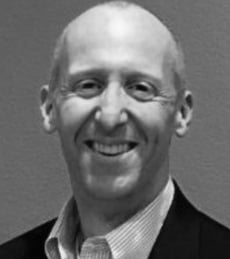 Scott Fowle, Executive Leadership Team
Chief Financial Officer
For more than 20 years, Scott Fowle has been a strategic and operational leader to emerging and mature middle market companies with global impact. Leveraging a deep financial background, he has created sales, marketing, and financial operations organizations. Scott has also led teams developing software and machinery technology solutions for industrial customers such as Nike and New Balance, as well as consumer markets. In addition to these operational roles, Scott has been responsible for restructuring, preparing and guiding businesses through mergers, acquisitions, and private investment. In his spare time, Scott enjoys photography and spending time in the Colorado mountains.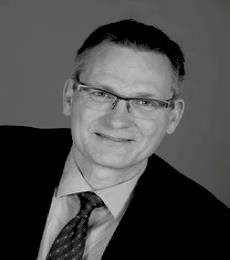 Jasper Haarloev, Executive Leadership Team
Executive Vice President, Consulting
Jasper is a seasoned executive who has served in leadership positions at both Microsoft and Avanade. He spent a decade in public accounting before joining Damgaard (Navision) in 1998. When Microsoft acquired Navision in 2002, Jasper played an instrumental role in building up the Dynamics AX capability for Microsoft Consulting Services and served as Engagement Manager for the largest and most complex projects for Microsoft's Enterprise customers. Most recently, Jasper served as Practice Director for Avanade's ERP Service Line on the West Coast. Originally from Denmark, Jasper has been living in the US since 2000. He's based in Redmond, WA where he enjoys all the outdoor activities the seasons of the Pacific-Northwest brings.
Michele Herrera, Executive Leadership Team
Sr. Manager, Global Human Resources & Talent Management
Michele is a seasoned leader in Human Resources with over 15-years of experience, 10 of which have been in the IT Services industry. Currently, she holds an SHRM Certified Professional certification. Michele has an exceptional focus on company culture and is committed to building a robust and internal customer relations experience. Michele loves the ocean and having worked in the travel industry in her past; she has a long list of travel destinations on her bucket list.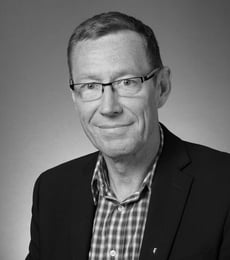 Jens Baun
Sr. Director, Sales
A seasoned Dynamics executive, Jens Baun began his Microsoft Dynamics career in 1988 working with the early versions of the Dynamics products back in Denmark. Having worked as a business owner and business developer in several countries and several continents, Baun is now adding his experience and his tenure in the industry to the growing base of talent at ENAVATE. He brings experience from a wide range of industries to the table when engaging with customers, including Distribution, Manufacturing, Trade, Transportation and Logistics, Oil and Gas, Pharmaceuticals, Property Management, Asset Management and many more.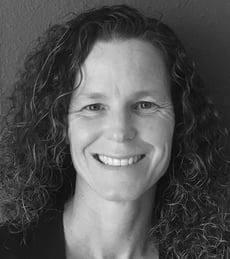 Kimi Gunn
Sr. Director, Projects
With over 25 years of experience, Kimi is an established delivery leader for financial and operational implementations for enterprise organizations within the Microsoft Dynamics space. As a previous member of the Microsoft Partner Advisory Board, Kimi's knowledge expands across all Microsoft ERP and CRM solutions. Kimi is a key asset in managing all projects at ENAVATE with her commitment to providing exceptional quality to our customers joined with her expansive knowledge base. She has a BBA from the University of LaVerne. Kimi currently resides in Los Alamos, New Mexico and enjoys anything having to do with the outdoors.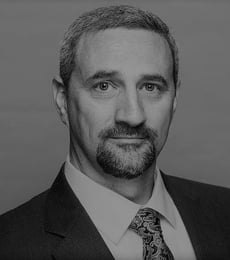 Scott Brubaker
Sr. Director, Managed Services
A seasoned executive, Scott has held leadership positions with Dynegy, Sun Microsystems, HSBC and Essendant. He has spent the last 10 years in the Distribution industry leading Managed Services, Project Management and Consulting divisions and has been instrumental in the implementation of dozens of enterprise ERP solutions across several vertical markets. Scott is based on Colorado when he enjoys spending time in the mountains, four wheeling and racing cars.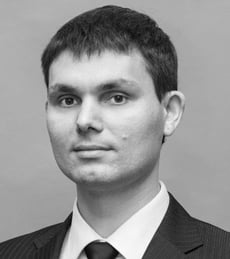 Iurii Glozhyk
Regional Manager, EU
From Developer to Regional Manager, Iurii has spent the past 15 years in the Microsoft Dynamics space. His experience leading numerous AX implementations coupled with his leadership of the entire EU Region positions him as a key asset to ENAVATE and the leadership team. Iurii resides in Kiev, Ukraine and enjoys kitesurfing and go-kart racing.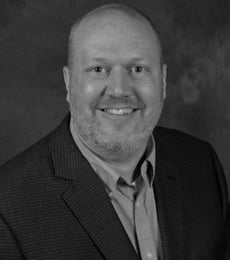 Cameron Mowbray
Manager, ENAVATE Software
Cameron has held various leadership roles within the wholesale distribution industry for over 20 years. For the past decade, he has worked in the Microsoft Dynamics space in both consulting and software development. Combining his distribution expertise with his knowledge of Microsoft Dynamics technology, his ability to build best-in-class solutions that enable digital transformation for distribution companies is unprecedented. Cameron resides in Elizabeth, Colorado and if he is not at his kids' sporting events, he is likely researching his family genealogy or studying history.