ENAVATE's leadership team, which includes senior leaders from some of the top management and technology services consulting companies in the world, is made up of the best and brightest in ERP business development, strategy, sales, consulting and delivery.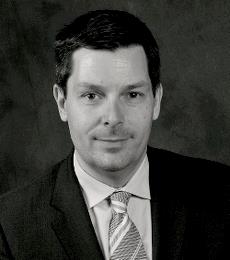 Thomas Ajspur, Executive Leadership
Founder and Chief Executive Officer
Thomas is a seasoned entrepreneur who has served on leadership teams for five major acquisitions. Thomas began working with Dynamics 25 years ago as an ERP user and implementer and then utilized it as the system to run his own business. In 1999, Thomas joined the Dynamics Professional Services industry with a focus on building ERP high performance organizations in Europe and the US and is known in the industry for selling large international AX deals. Born in Denmark, now living in the US, Thomas enjoys traveling all over the world for both business and pleasure. He enjoys cycling in the mountains and spending time photographing nature.
Scott Fowle, Executive Leadership
Chief Financial Officer
For more than 20 years, Scott Fowle has been a strategic and operational leader to emerging and mature middle market companies with global impact. Leveraging a deep financial background, he has created sales, marketing, and financial operations organizations. Scott has also led teams developing software and machinery technology solutions for industrial customers such as Nike and New Balance, as well as consumer markets. In addition to these operational roles, Scott has been responsible for restructuring, preparing and guiding businesses through mergers, acquisitions, and private investment. In his spare time, Scott enjoys photography and spending time in the Colorado mountains.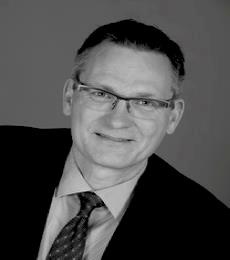 Jasper Haarloev, Executive Leadership
Executive Vice President, Consulting
Jasper is a seasoned executive who has served in leadership positions at both Microsoft and Avanade. He spent a decade in public accounting before joining Damgaard (Navision) in 1998. When Microsoft acquired Navision in 2002, Jasper played an instrumental role in building up the Dynamics AX capability for Microsoft Consulting Services and served as Engagement Manager for the largest and most complex projects for Microsoft's Enterprise customers. Most recently, Jasper served as Practice Director for Avanade's ERP Service Line on the West Coast. Originally from Denmark, Jasper has been living in the US since 2000. He's based in Redmond, WA where he enjoys all the outdoor activities the seasons of the Pacific-Northwest brings.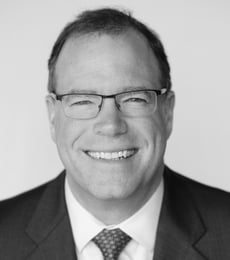 Sean Kracklauer, Executive Leadership
Chief Revenue Officer
For over 25 years, Sean has been assisting Global 1000 businesses on strategy, revenue acceleration, organizational structure, technology implementation, and process redesign. Sean has worked extensively in corporate strategy, sales management, global business services, ERP implementation management, and business process outsourcing. Sean and his family live in Louisville, Colorado, where he is an avid tennis player, double black diamond downhill skier, and a journeyman guitarist.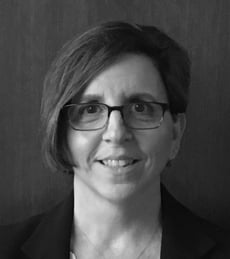 Michele Herrera, Executive Leadership
Senior Manager, Global Human Resources & Talent Management
Michele is a seasoned leader in Human Resources with over 15-years of experience, 10 of which have been in the IT Services industry. Currently, she holds an SHRM Certified Professional certification. Michele has an exceptional focus on company culture and is committed to building a robust and internal customer relations experience. Michele loves the ocean and having worked in the travel industry in her past; she has a long list of travel destinations on her bucket list.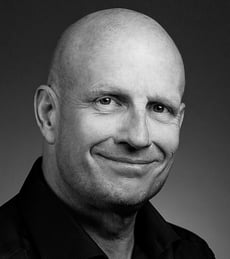 Ole Isaksen
VP Business Alliances
Ole has spent nearly four decades in technology, with a history of success leading growth for resellers for Microsoft, IBM, Hewlett Packard, and Oracle. In 1995, he joined Damgaard Data to build a channel for Concorde XAL and Axapta (now Microsoft Dynamics AX and Dynamics 365 for Finance and Operations). Ole served as Partner and Vice President for Columbus IT, a major Microsoft AX reseller, followed by Evergreen Data Systems, Inc. and EFS Technology, supporting both Microsoft AX and Oracle technologies. Ole lives in California and he loves crossfit and indoor cycling.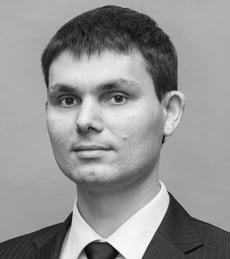 Iurii Glozhyk
Executive Director ISV Services
As ISV and Partners Services Executive Director, Iurii puts his 15 years of IT experience to work helping ISVs create, maintain and implement their products. As a manager, Iurii is responsible for meeting ISV & Partners Business objectives. Iurii resides in Kiev, Ukraine and enjoys kitesurfing and go-kart racing.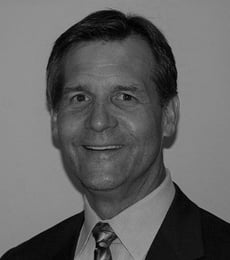 Mark Heyvaert
Director of Sales
Mark has been helping clients leverage IT solutions to address their business needs since the late 90s. His experience brings a fresh perspective for customers with his background in both large software firms with strong processes and comprehensive services, and with focused entrepreneurial consulting firms. The common theme has been helping customers achieve business success with projects whether they are $5,000 or $25,000,000. Mark's prior background of budget responsibility allows him to appreciate the business concerns of his clients; including revenue growth and profitability, new product and market development, supply chain effectiveness, and recruiting for empowered teams.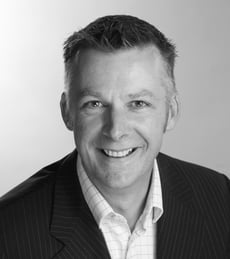 Patric Timmermans
Marketing Director
Patric has been a marketing leader for more than 20 years. Prior to ENAVATE, Patric was the global product marketing lead at Microsoft Corp. for Microsoft Dynamics 365 for Marketing. Named as a "Top 25 CRM thought leader" by CustomerThink and InsideCRM, he has been instrumental in the go-to-market of technology solutions
at industry leading technology companies
as Product Marketing lead and as head of marketing. Patric lives in Seattle where he loves to cook and dance Argentine Tango when he's not traveling and adding countries to the list of 53 countries he has already visited.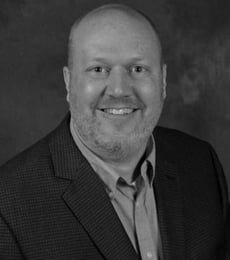 Cameron Mowbray
Manager, ENAVATE Software
Cameron has held various leadership roles within the wholesale distribution industry for over 20 years. For the past decade, he has worked in the Microsoft Dynamics space in both consulting and software development. Combining his distribution expertise with his knowledge of Microsoft Dynamics technology, his ability to build best-in-class solutions that enable digital transformation for distribution companies is unprecedented. Cameron resides in Elizabeth, Colorado and if he is not at his kids' sporting events, he is likely researching his family genealogy or studying history.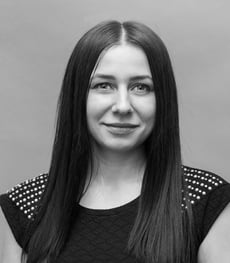 Oksana Pysarska
Human Relations and Culture Manager, EU
Oksana is a Human Resources leader with 7 years of experience in international companies in the Information Technology sector. Oksana has been with ENAVATE for more than 5 years focusing on talent acquisition, promoting ENAVATE culture, developing HR programs and other cool stuff. She lives in Kiev, Ukraine, and loves to spend time and have fun with colleagues at different events. Oksana is keen on traveling abroad and already visited 11 countries and more than 6 states in the USA.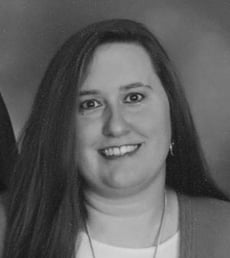 Marlo Reese
Director, Project Management
Marlo has more than 15 years of ERP experience and has been involved in many Microsoft Dynamics implementations in roles ranging from project management to design, software development, integration, training, administration, and post-implementation support. When not working she enjoys traveling to new locales, sports and nature photography as well as playing and coaching volleyball.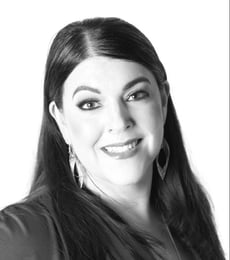 Jennifer Clark
Managed Services Lead
Jennifer has more than 15 years of experience as an Information Technology consulting practice leader, known for her ability to build and motivate effect teams and develop individuals to achieve business goals and personal career goals. Jennifer resides in Phoenix Arizona. When she does have free time she enjoys painting, reading, cycling, playing Volleyball, wine tasting and trying new restaurants with her fiancé Michael.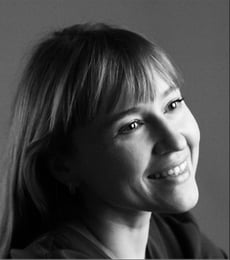 Olena Kapral
Delivery Operations Manager
Olena joined ENAVATE as the Delivery Operations Manager with a broad background of diversified administrative experience including financial administration and people management providing effective support of strategic and operational decisions of top management and business owners. Prior to ENAVATE, Olena worked for 8 years in the financial department of the Danish IT company Celenia before it was acquired by ENAVATE. Olena loves traveling and documentary children photography.