Enavate's leadership team, which includes senior leaders from some of the top management and technology services consulting companies in the world, is made up of the best and brightest in ERP business development, strategy, sales, consulting and delivery.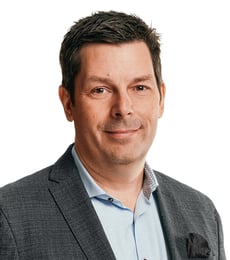 Thomas Ajspur, Executive Leadership
Founder and Chief Executive Officer
Thomas is a seasoned entrepreneur who has served on leadership teams for five major acquisitions. Thomas began working with Dynamics 25 years ago as an ERP user and implementer and then utilized it as the system to run his own business. In 1999, Thomas joined the Dynamics Professional Services industry with a focus on building ERP high performance organizations in Europe and the US and is known in the industry for selling large international AX deals. Born in Denmark, now living in the US, Thomas enjoys traveling all over the world for both business and pleasure. He enjoys cycling in the mountains and spending time photographing nature.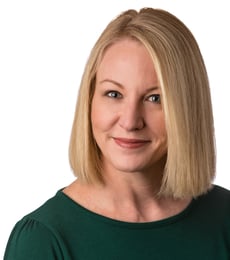 Eve Cline, Executive Leadership
Chief Marketing Officer
Eve has more than 20 years of experience leading marketing teams that focus on demand generation, product and industry marketing, digital and social marketing, corporate communications, and brand management. Previously, Eve served as the VP of Marketing and member of the Executive team at Tribridge, a global technology services company. Eve was also an integral member of the Mergers & Acquisitions team and led the marketing integration process after the company's acquisition by DXC Technology in 2017. Prior to Tribridge, Eve served as VP of Marketing at ePartners, an international Microsoft Gold Certified Partner that was acquired by Tribridge in 2011. Eve is certified in Pragmatic Marketing, the industry-leading framework for product management and product marketing. She is also a member of Society of International Business Fellows (SIBF) and a graduate of the SIBF Leadership Academy. Eve holds a B.S. and a master's degree from Florida State University.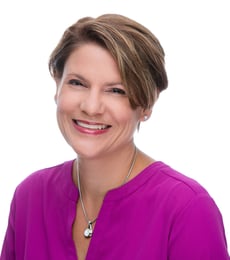 Holly
Grogan
, Executive Leadership
Chief
HR

Officer

Holly has over 20 years of experience in global executive-level human resource development. Holly served as the Chief People Officer at Tribridge, a global technology company. As an executive at Tribridge, Holly led multiple Mergers & Acquisitions, as well as the acquisition and integration of Tribridge by DXC Technology in 2017. Prior to joining Tribridge, Holly served as VP of Human Resources for a broadcast facilities company, where she worked as part of the executive team to integrate employees and systems from several companies as a result of a multinational acquisition. She also held director-level HR positions for audiovisual integration and B2B media companies. Holly is designated Senior Professional in Human Resources (SHRM-SCP), certified in the Leadership Circle Profile and Leadership Culture Survey programs, and holds a Bachelor of Arts degree in Sociology from Georgia State University.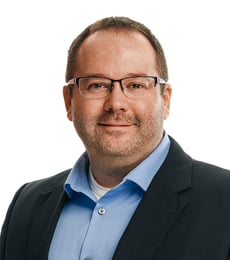 Eric
Guerrero
, Executive Leadership
Eric brings 15 years of experience in leadership and operations. Most recently, Eric was COO of Cascade Healthcare Services where he was responsible for day-to-day operations driving Cascade to record revenue and EBITDA. During his time as Vice President of Operations at Intrado, a global leader in technology-enabled services, Eric focused on developing, supporting and driving goals while leading a customer-focused operations team more than 100 strong. Eric holds a B.S. in Business Administration from Colorado Christian University and an MBA from Colorado State University.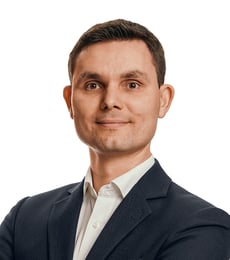 Iurii Glozhyk, Executive Leadership
Managing Director ISVs and Partners
As ISV and Partners Services Managing Director, Iurii puts his 15 years of IT experience to work helping ISVs create, maintain and implement their products. As a manager, Iurii is responsible for meeting ISV & Partners Business objectives. Iurii resides in Kyiv, Ukraine and enjoys kitesurfing and go-kart racing.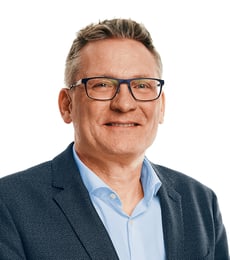 Jasper Haarloev, Executive Leadership
Chief Financial Officer
Jasper took over the role of Chief Financial Officer at Enavate after initially joining Enavate to lead the consulting and delivery operations practices. Jasper is a seasoned executive who has served in leadership positions at both Microsoft and Avanade. He spent a decade in public accounting before joining Damgaard (Navision) in 1998. When Microsoft acquired Navision in 2002, Jasper played an instrumental role in building up the Dynamics AX capability for Microsoft Consulting Services and served as an Engagement Manager for the largest and most complex projects for Microsoft's Enterprise customers. In his last role before joining Enavate, Jasper served as Practice Director for Avanade's ERP Service Line on the West Coast. Originally from Denmark, Jasper has been living in the US since 2000. He's based in Redmond, WA where he enjoys all the outdoor activities the seasons of the Pacific-Northwest brings.