In business today, our customers and our internal users need to be able to access Microsoft Dynamics AX not only from our client, but also via Mobile applications (apps) and their Apple devices. In this blog, I will walk you through the process of accessing AX on an Apple device (iPad/iMac).
For our Azure customers accessing our Cloud solution, they have the ability to access their environment via the web on any Windows based machine, and ALSO have the ability to access it via their favorite Apple device.
Step 1
Download the Microsoft Remote Desktop app from the App Store.
Step 2
Ensure the app has successfully loaded on your device.

Step 3
Open a browser and open the portal web URL.

Step 4
After login, select the Production folder.

Step 5
Select the Dynamics icon to open your instance.

Step 6
Go to your download menu and select the .rdp download.

Step 7
Re-enter your user name and password (Domain is not needed here).

Then follow the normal steps to use AX and you're in! It's that simple.
Don't forget to follow us on Twitter @Enavate or connect with us via LinkedIn to stay up-to-date on the latest from The AX Blog!
Meet the Author - Scott Brubaker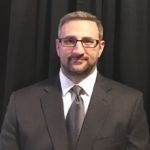 Scott is the Director of Managed Services at ENAVATE, and has spent the last 8 years in the Distribution industry leading large programs and ERP projects across several industries. Scott has been with the ENAVATE/MBS Dev family for over 5 years and is the business owner for the ENAVATE Azure solution.