Microsoft's latest Manufacturing Enhancements to Microsoft Dynamics 365 for Finance & Operations release contains plenty of features and improvements that promise to make invoicing, planning and plenty of other functions smoother and more efficient for manufacturers and distributors alike.
Six of the most exciting new features are:
Master planning stability and recovery improvements
Multiple improvements mean master planning, which allows companies to determine and balance the future need for raw materials and capacity to meet goals, will better resist failures and connectivity issues. This will enhance the ability for master planning to recover errors and issues without being stopped. This process has been improved so that master planning will now restart automatically from where it was stopped, which means customers won't have to manually check the process and restart it again after clearing errors. This will be a significant improvement where master planning is a time-critical process.
Improved removal of obsolete planning data
After a successful master planning run, a clean-up job is scheduled to remove planning data that is no longer necessary. The clean-up job has been enhanced to remove data from previously failed master planning runs, and the design has been optimized to never block other threads, leaving all helpers available for the master planning run.
Additional configurable invoice layouts
For those with global operations, invoice layout is one of the most-customized areas. Now, the number of configurable invoice layouts will be expanded by providing the following core templates and their localized versions:
Customer invoice
Sales advance invoice
Sales delivery documents
Watch for future releases to offer configuration for other types of documents like project invoice, vendor invoice or payment advice.
Planning service
This planning service enables companies to maintain a dynamic plan that's close to real time and supports high data volume. The planning service is helpful as it will remove the load of master planning from the ERP system and will provide a constantly updated plan that will give companies nearly real-time insight to requirement changes and enable them to achieve savings by reducing total lead time, as new demands are detected and managed earlier.
Planning hub
With this new standalone planning service, companies can connect multiple ERP systems or other data sources to the planning engine for a combined optimized plan. The design is prepared for input from external data sources like the Internet of Things (IoT) or additional forecast data. This is particularly beneficial for companies that use multiple data sources for master planning.
The planning hub allows customers to achieve:
Planning hub cross-multiple ERP systems where supply suggestions are distributed based on origin.
Connections to multiple types of ERP systems with a generic API interface, allowing enterprises to operate a variety of systems and still get a centralized plan.
Planning in a connected supply chain with communication between suppliers and customers.
Real-time planning
Distributors can't afford to wait for a system reply; they need to stay up to date on demand and supply changes.
The planning service is designed for fast calculations with massive data volume. It's built as a hyper-scalable multitenant real-time distribution requirement service. This enables distributors to achieve:
Greatly improved planning performance with shorter run time.
Ability to unload master planning from the ERP system.
More frequent planning runs—not just daily or weekly.
Comfort that future business growth will not overload the planning system.
Improved customer service and order-taking.
View all the updated features of the Planning Service and Planning Hub for Distribution Customers in Microsoft Dynamics 365 for Finance & Operations.
About the Author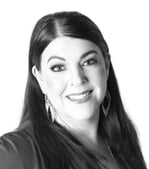 Jennifer Clark has more than 15 years of experience as an Information Technology consulting practice leader, known for her ability to build and motivate effect teams and develop individuals to achieve business goals and personal career goals. Jennifer resides in Phoenix, Arizona. When she does have free time she enjoys painting, reading, cycling, playing Volleyball, wine tasting and trying new restaurants with her fiancé Michael.