Leading technology research firm Forrester recently interviewed seven Microsoft Dynamics 365 customers that implemented the cloud-based ERP to replace aging, siloed ERP systems that offered bad user experiences.
As in most cases, the decision to invest in a new ERP was not a choice: Their legacy systems were failing to meet capability and performance needs as their businesses grew. They all chose cloud ERP – Microsoft Dynamics 365 – so that they could accelerate the implementation and roll it out in modules to avoid potential disruption. They also wanted to reduce the cost and pain of administering their own systems.
Forrester found that all seven organizations benefited in the areas of enhanced data, business insights, operational efficiency and productivity improvements, among others.
Forrester went beyond qualitative benefits however, calculating a three-year risk-adjusted present value based on a composite organization based on the ROI experienced by the seven companies. The bottom line: a 60% return on their investment in Microsoft Dynamics 365.
Here's where they gained:
Operations efficiency savings: $39 million
Real-time data analysis, automation and streamlined processes enhanced forecasts, improved quality, reduced waste and prevented delays — reducing cost of goods sold by 10% and improving gross margin by 2.4 percentage points.
Employee productivity savings: $20.6 million
Automation, better user experience, reduced rework and enhanced forecasting increased productivity companywide. The composite organization reduced shop floor staffing by 6%, increased finance productivity by 20% and increased sales representative productivity by 4%.
Increased wholesale profit: $3.3 million
Better quality, reduced delays, improved ordering and invoicing combined with increased sales productivity avoided lost revenue, increased customer retention and drove additional sales to increase wholesale revenue by 3%.
Increased retail profit: $1.3 million
Improved tracking and sales forecasting enabled organizations to optimize inventory in stores, preventing lost sales from out-of-stock products and reducing inventory.
Legacy cost avoidance: $10.6 million
Organizations avoided legacy license, maintenance, hardware and systems administration costs by adopting Microsoft Dynamics 365 for Finance and Operations.
Other tangible benefits included:
Cloud simplicity with enhanced system performance
Improved user experience with a better user interface and greater flexibility to access systems anytime, anywhere
Agility to quickly deploy and integrate new lines of business, reducing labor costs and accelerating time to market
Enhanced security, governance and fraud prevention
Ability to build applications that leverage core ERP data without risk of breaking ERP functionality
Read the full report from Forrester to get more details on how these seven organizations saw real ROI from Microsoft Dynamics 365: The Total Economic Impact of Microsoft Dynamics 365 for Finance and Operations
About Robert Ruppert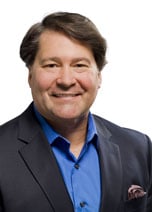 Robert Ruppert brings more than two decades' experience in implementation of ERP solutions and advanced analytics software to his role as ENAVATE regional sales manager. He combines technical and managerial expertise with advanced skills in strategic and tactical planning, contract negotiations, professional services resource allocation. And, he is proud of his track record of driving business growth and greater market share through sales initiatives.