Word templates are a useful tool within Microsoft Dynamics GP when you want to create a PDF or email a printout to a client.
By default, the system will not allow you to send a Report Writer report as a PDF or another format. To achieve this functionality, you need to set up a Word form. To do this, start by creating a Word template.
Prerequisites to creating Word templates in Dynamics GP
To start using Word Templates, there are several things you need to do to prep your system to work with the forms.
The first is to install the Word add-in from the Microsoft Dynamics GP Installation. This is a simple installation that allows you to click through to install. This will install the Open XML SDK 2.0, which you need to access the Word templates within Microsoft Word.
After installing the Word add-in, turn on the Developer Tools in Microsoft Office. Go to File>> Options, then select Customize Ribbon. In the right column you will need to turn on the Developer tab by checking the box.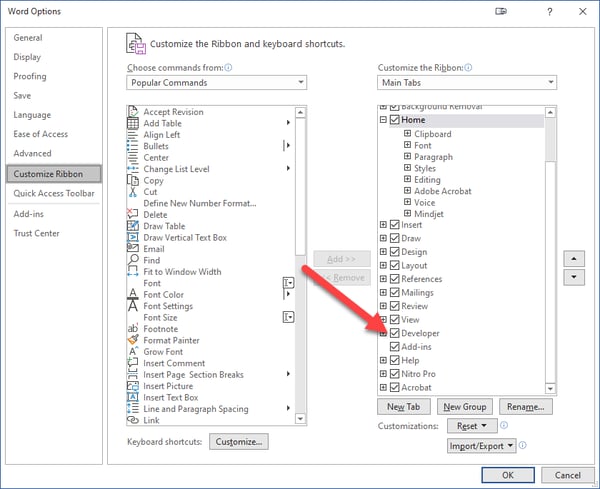 Getting started
After completing the prerequisites, to start with a simple Word form. In this blog post, "simple" refers to a Word form without modifications to the report via Report Writer, and without any logos or additional text to the Word form. Read this blog to create a modified Word template.
Here are a few simple steps to follow:
1. Find out the name of the report that will be turned into a Word form. The best way to locate the name is to print the report to screen, and on the top bar it will provide the full name of the report. In the screenshot below the name of the report is "Check Remittance."

2. The next step is to activate the report on the template configuration. Go to Reports >> Template Configuration.
Under Template Configuration, go to the module and then make sure that your report is check-marked.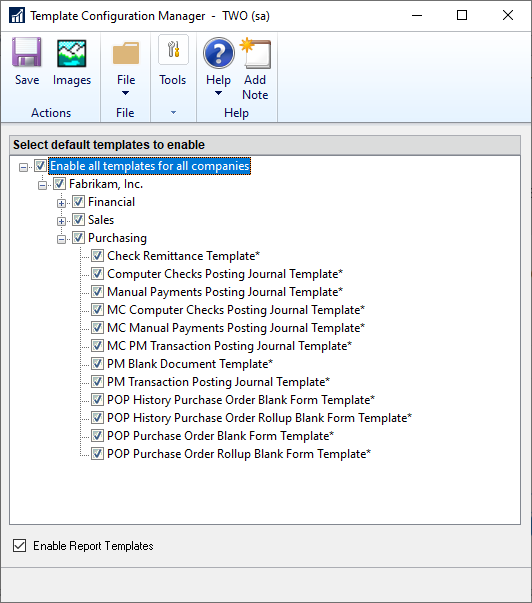 3. Next, go to Reports>> Template Maintenance, then open the dropdown for "Report Name" and select your report. If you do not see your report, select "More Reports."
Select the series and the status. For a simple report, select Original.
4. The last step for creating a simple standard report is to assign the report as a default report, and then assign a default company. Right click on the report name, choose Assign, and select Company.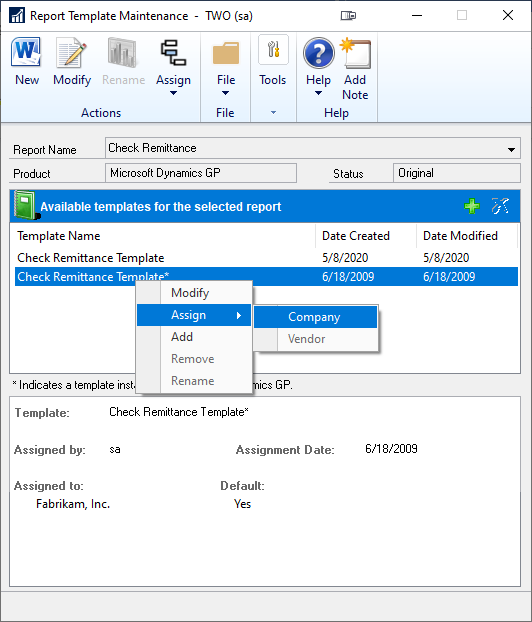 Under Company select each company that you want to apply the Word form to by clicking each checkbox. Then select "Set Default." Each company can have different Word form formats, so if you have multiple companies with the same name but different logos you can set a different Word form configuration to each company.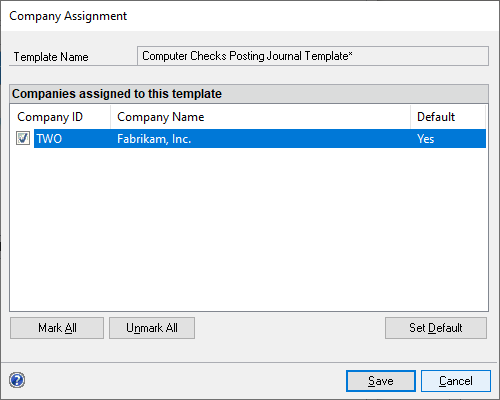 With this guide, you can create useful Word templates within Microsoft Dynamics GP for whenever you want to create a PDF or email a printout to a client. For more information on creating modified Word templates in Microsoft Dynamics GP, check out this blog.
If you would like further assistance, don't hesitate to contact us.
About the Author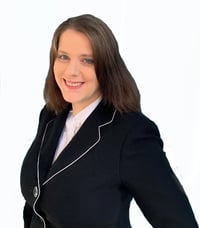 Samantha Vislay, MCSE is an Dynamics GP Techno-Functional Consultant located in Pittsburgh, Pennsylvania and has been working with Dynamics GP since 2015. She is skilled in training, implementation, integrations and customizations.