Did you know Microsoft's Power BI can provide powerful business intelligence (BI) through easy to read dashboards created using data from Dynamics ERP, Excel, SQL Server, and many other sources?
Now more than ever it is crucial to make use of the technology readily available to help keep your business productive and competitive. Power BI is an intuitive analytics tool that lets you see all your data through a single pane of glass. It's frequently listed as the top BI solution in the market, and our recent webinar took a deep dive into how organizations can benefit from the powerful insights it can easily serve up to users of all levels. In this post we will cover some of the highlights.
With Power BI, you get:
One streamlined user experience
A simple, freeform canvas with drag-and-drop capability
Easy-to-read visualizations, reports and dashboards that tell compelling data stories
Automated data refreshes
Dashboard sharing
Ability to ask questions of your data in plain English
Ability to access anywhere via mobile
Compatibility with several databases, including Excel, Dynamics 365, Azure SQL DB, Salesforce, GitHub, Google Analytics, on-premise databases and more
Plus, Power BI Desktop is a free tool you can start using today. You only need licensing when it's time to collaborate and share your reports and dashboards.
The following are benefits of utilizing this powerful business intelligence solution.
Create Datasets with Power BI Desktop
Power BI Desktop is used to create datasets you need to make reports. This is where you'll import or connect to datasets that live elsewhere, such as in Excel, a SQL server or an ERP. You'll then choose the tables you want to bring in and transform the data, as in renaming, reformatting, splitting or removing rows and columns, and adding calculations.
Once you've applied these transformations, the tool will create a data table and you can simply drag and drop to make relationships between tables and connect them. Power BI will automatically proof the data you connect. Then, you can analyze your transactions, create calculations and buckets, and start building reports. After your report is complete, you save and publish it. That will push the dataset into the Power BI web portal.
Quickly drill down into data
With Power BI, you can also dive deeply into customers, transactions and bills to find actionable insights. In our webinar, we present an example in which a company wants to improve their cash flow and collect on outstanding receivables to lower a high balance.
A Power BI report can be used to pinpoint the division and time period for the balance increase, drill down to the transaction, discover where it occurred and how much it was, and finally find the invoice and customer information like location, contact and more. In a matter of minutes, you can find their answer and take action.
Forecast behaviors and activity
Organizations can gain insights into their data with Power BI that will help you make forecasts and plan for specific activity. For instance, the Key Influencers visual analyzes your data and finds correlations.
What if you could easily see that a balance is likely to increase when the method of payment is debit versus a check? Using this insight, you could reach out to your customers to see if a check is their preferred method of payment. Insights like these can help you better understand your customers, improve operational efficiency, and even discover new areas of opportunity.
Combine data across multiple sources
Power BI enables you to combine data when creating reports. For instance, you can combine data from Excel and from an ERP, pulling your budget data from Excel and real-time data on actual spend from the ERP to perform actual vs. budget analysis. You might discover an account that consistently goes over-budget.
Edit reports no matter your skill level
It's easy to use and modify reports in Power BI's editor mode. You can change visualization types, add visualizations, and drag and drop details into reports. You don't need a technical understanding to do this, so business leaders, subject matter experts and analysts can work independently.
Ask questions of your data
A dashboard in Power BI is a collection of visual charts from multiple reports. In it, you can ask questions about your data in plain English. Power BI will suggest some to you, but you can also simply type in your question. As you type, Power BI will make further suggestions. Once you've asked a question, it will pull from your data and generate an appropriate visual you can work with or gain insights from.
Collaborate and share dashboards
All this insight becomes way more valuable when you can empower your team members to use it to make confident decisions. Power BI has multiple options for easily sharing this data.
Share button for both reports and dashboards that adds users from your company and permits access.
Subscribe button for both reports and dashboards that generates an automated email and link to the latest refreshed data, saving you the hours that it normally would have taken to create your daily/weekly reports.
Option to export report into PowerPoint or PDF, or to share to Teams site.
Option to export or share raw report data via email in an Excel format. If you love Excel, you will be excited to know that Power BI comes with an Excel plug-in that lets you create your reports in pivot table format.
Workspaces, which are dedicated group spaces or folders within Power BI that enable collaboration and content sharing and automatically include tools such as SharePoint, OneDrive and a mailbox. A member can be part of multiple workspaces.


To get a closer look at these benefits and functions in action, watch our on-demand webinar, Power BI Overview: Discover Insights Hidden in Your Data. And, if you're interested in putting Power BI to work in your business, connect with our BI team of experts.
About the author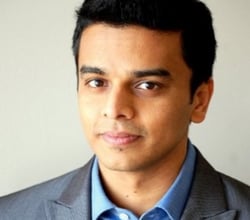 Harshal is a BI analytics professional with 12+ years of experience. He has worked with some of the leading brands in North America, delivering analytics solutions for customers in retail, energy, telecom, manufacturing (and other) industries. These solutions have helped customers connect their disparate information systems, create compelling data journeys, and get meaningful insights into their business. On the project side, Harshal has led teams in creating architectures, project blueprints, estimates & work breakdown structures. He also enjoys speaking on BI & analytics topics and has led seminars and workshops for the Microsoft-Power BI community, conducted webinars, written articles, and have been part of various pre-sales engagements.