It's an interesting question…do I need a mobile presence to be current and stay in front of my competition? The short and quick answer is YES! Having a mobile presence is critical to the success of your business in today's market. Mobile sites are no longer considered to be a luxury. Mobile sites are a necessity in order to stay in touch with your customers. Today, your customers don't just purchase products when they are at work, they make purchasing decisions when they are out with their families on the weekend, when they are shopping and when they are in the car on trips. According to a recent study, it has shown that more than 45% of Google search results originate from smartphones, which means that if they are searching on their phone, there is an opportunity for them to buy more of your products. Having a mobile presence for your business allows your customers to not only view your catalog, see pricing and specials, but it allows for them to access their frequently purchased items, review and approve orders, and perform work tasks on the go.
A mobile presence is not just an important investment for your business, it provides key benefits that can boost and help retain your business.
Create customer loyalty
Build brand recognition
24/7 availability
Stand out from your competition
ENAVATE has a mobile web solution available for all 2009 and 2012 Microsoft Dynamics AX customers looking to gain a competitive advantage. Our Customer Connect website contains a mobile user interface installation that provides your customers with access to shopping, purchase approvals, and order and account management from any I Pad, tablet or smartphone. Simply pull up the website on your mobile device's browser and the mobile version of the site will display as needed. Some of the key features include:
Customized Dealer branding for mobile
Save & reorder past orders, favorites or frequently purchased
Customer password protection for secure account management
Shop by department or dealer recommendations
Search for specific products, sort and filter for faster results
Product pages include photos, product details & price
Review and approve pending orders
Interested in taking your business to the next level? Please contact our sales team at value@enavate.com or please call us at 303-469-2346
.
Meet the Author - Scott Brubaker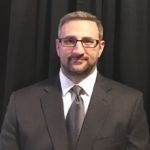 Scott is the Senior Director of Managed Services at ENAVATE, and has spent the last 8 years in the Distribution industry leading large ERP projects across several vertical markets. Follow ENAVATE on Twitter (@ENAVATE) or LinkedIn.