Chances are that your team is employing workarounds in your system for day-to-day tasks that enable them to get things done for your customers.
The problem is, those workarounds often add up to unnecessary hours and costs, and sometimes even lead to a poor customer experience. It's almost always less efficient.
A recent report from Aptean found that nearly 60% of users surveyed manually export data from their ERP systems to work with it in spreadsheets; another 41% do manual data entry when they could be taking advantage of automated exports. About a third of companies customize software that doesn't actually match their processes.
Furthermore, the employees interviewed for the research recognize the challenges that workarounds bring to their companies. One said workarounds added more than 10 hours to their week; another said workarounds "affect my ability to focus on real problems."
Reducing workarounds and improving order and fulfillment productivity for distributors drove us to develop two Apps for Microsoft Dynamics 365 that recently went live in Microsoft AppSource. We want distributors to spend less time clicking and typing, and more time serving their customers.
Check out ENAVATE's two new Apps, both focused on more efficient order management:
ENAVATE's Sales Order Management App is a toolbox of order management features for Microsoft Dynamics 365, designed for distributors. This collection of features gives your organization the tools to better handle your customers' requirements. Reduce order-entry errors, increase consistency and improve customer service by reducing workarounds. Learn more.
Improve efficiencies in your warehouse with the ENAVATE Warehouse Extensions App for Microsoft Dynamics 365. This App includes a variety of features that simplify and streamline warehouse management for any company, including wholesale distributors, retailers and manufacturers. ENAVATE designed this app after discovering recurring gaps in the standard functionality while implementing Microsoft Dynamics 365 for Finance & Operations for clients. Learn more.
About the Author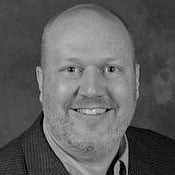 Cameron has held various leadership roles within the wholesale distribution industry for over 20 years. For the past decade, he has worked in the Microsoft Dynamics space in both consulting and software development. Combining his distribution expertise with his knowledge of Microsoft Dynamics technology, his ability to build best-in-class solutions that enable digital transformation for distribution companies is unprecedented. Cameron resides in Elizabeth, Colorado and if he is not at his kids' sporting events, he is likely researching his family genealogy or studying history.