The Internet of Things (IoT) is getting a lot of attention these days. But what are those "things," and why does IoT matter to supply chain management?
What is IoT?
IoT refers to a network of devices (the "things") that are connected through the internet, allowing them to share and exchange information and data. Smart home security systems, wearable health monitors and even high-speed wireless internet are all examples of everyday IoT. While many sources suggest that IoT is still in its infancy, the technology is evolving quickly.
Microsoft reports that organizations that invest in the Internet of Things deliver more value, including personalized engagement, less waste of materials and labor and more efficiency.
Manufacturers are expected to spend $267 billion on IoT by 2020 (BusinessInsider)
Digitally transformed enterprises see an average increase in operating income of $100 million (Keystone Strategy)
Gartner predicts 25.1 billion installed IoT units by the end of 2021. RFID Journal cites a statistic indicating projected growth in the global number of IoT-connected devices to more than 75 billion by 2025.
Why does IoT matter to supply chain management?
IoT also has a place in modern supply chain management. According to Supply Chain Digital, IoT can influence how we measure inventory, track deliveries and ensure product quality — even predict and avoid problems. Modern warehousing and delivery applications often rely on IoT for improved operations and data insights. Essentially, the data collected by IoT improves how our devices operate, and changes how companies operate.
Companies are seeing enormous efficiency and productivity gains with the data collected through IoT and brought into cloud-based analytics platforms like Microsoft Power BI for easy analysis in dashboards for better decision-making.
Here are a few examples of IoT in supply chain management:
IoT improves inventory management.
Many distribution companies use IoT devices to keep better track of inventory. According to Dataversity, Amazon uses wifi-connected robots to scan QR codes, sharing inventory and order data with a central database. IoT can improve inventory management beyond what humans have historically been capable of, improving speed and reducing errors.
IoT lends transparency to deliveries.
It used to be that warehouse managers couldn't see beyond a vague description of "in transit" when looking at delivery progress or warehouse updates. Today, tracking opportunities are far more advanced thanks to advanced IoT technologies such as facility tracking sensors. As a result, IoT can help ensure fewer lost or missing items and less downtime.
IoT offers more precision in predictive maintenance.
Another emerging use of IoT within supply chain management has to do with predictive maintenance. According to ScienceSoft, this involves running machine learning algorithms on enormous amounts of data to predict potential hazards and estimate when industrial equipment is most likely to fail — then, get ahead of it. This is an opportunity for distributors. By offering IoT-based services to customers, distributors can provide such as replacing parts before they break, and helping to keep their customers' production lines running smoothly.
How to get up and running with IoT
Microsoft recommends:
Define your IoT business case.
Work with an empowered team across departments.
Start small but think big, working your way up in scope and complexity after seeing initial success.
To make the most of IoT technology in your business, consider your existing wifi network. You may need to upgrade your network infrastructure to facilitate the type of connection you need between devices. It also helps to involve key stakeholders and educate internal users on IoT's capabilities within your operation to be sure everyone is taking advantage and using the technology to its full potential. Finally, consider your goals from the outset so you can measure ROI after implementation, and make adjustments as necessary.
When it comes to the supply chain, IoT has the potential to strengthen many parts of the process and improve and how each link interacts with the other. The key is to gather data from the connected devices and turn the resulting insights into action.
Want to know how IoT can help your business with better data for decision-making throughout your supply chain?
Get a free assessment, conducted by one of ENAVATE's experts, a Microsoft Gold Partner.
About the Author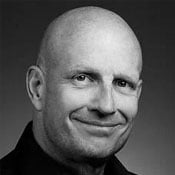 Ole has spent nearly four decades in technology, with a history of success leading growth for resellers for Microsoft, IBM, Hewlett Packard, and Oracle. In 1995, he joined Damgaard Data to build a channel for Concorde XAL and Axapta (now Microsoft Dynamics AX and Dynamics 365 for Finance and Operations). Ole served as Partner and Vice President for Columbus IT, a major Microsoft AX reseller, followed by Evergreen Data Systems, Inc. and EFS Technology, supporting both Microsoft AX and Oracle technologies. Ole lives in California and he loves crossfit and indoor cycling.