You may know about augmented reality (AR) and virtual reality (VR) from the video gaming world. Augmented reality has a place in manufacturing and distribution, as well, and in fact has become an important part of the supply chain. It's all about making the movement of goods and services more efficient and less expensive with as few errors as possible.
What is Augmented Reality?
Augmented reality is the space between reality and virtual reality. AR provides an interactive view of the real world enhanced with computer-generated elements. These elements may include audio, video, graphics and other digital content that change in response to a user's actions.
Augmented reality is finding its way into multiple industries and channels, from tourism and navigation to healthcare and construction. A well-known example of augmented reality includes Nintendo's Pokémon Go app, which overlays animated graphics in real-world situations that users encounter using their smartphones. Retailers like IKEA and Wayfair are also using augmented reality to help customers envision products in their own homes.
When it comes to distribution and manufacturing, as with any of these applications, augmented reality can enrich a realistic scene with additional, valuable information.
How is Augmented Reality Applied in Manufacturing and Distribution?
Augmented reality is among the newest waves of digital transformation, and it's changing the face of the supply chain. From the plant floor to the field, augmented reality is making an impact when it comes to how factory personnel, service technicians and engineers interact.
In the manufacturing sector, augmented reality is often applied in two primary application categories: overlaying digital information over physical objects on the plant floor and enabling remote collaboration. Benefits include improved maintenance and better training opportunities.
The benefits to distributors are similar, with opportunities for improved collaboration and training. In distribution, inventory management is a massive opportunity for augmented reality, providing better ways to monitor and track inventory movement and consumer demand.
Here are a few ways that we're seeing augmented reality in supply chain management:
Enhanced training opportunities. There's something brilliant about using digital tools to mimic real-world situations. Augmented reality can use digital overlays and interactive simulations to represent realistic scenarios and situations, giving trainees and new hires a more active learning opportunity rather than simply reading a handbook.
Improved inventory visibility. Inventory management is a significant piece of the supply chain management puzzle. Augmented reality for warehouse logistics specifically can provide deeper insights and greater control over what's on the shelves, what's moving and what's not, and what customers are actually buying. Adding a virtual experience on top of inventory data can deepen one's inventory awareness with nothing more than an AR-enabled smartphone or tablet. Smart glasses are also helping to improve the order-picking process, showing warehouse workers what to grab and where to place, whether on a shelf or a cart.
Remote collaboration. Remote work is nothing new, but in the traditionally hands-on world of supply chain management, remote collaboration hasn't always been possible. Augmented reality offers new opportunities for digital collaboration and expert assistance for troubleshooting and maintenance, saving both time and money by replacing the need to physically transport people on-location.
Improved delivery. Actually getting product into the end-user's hands can be a huge time-waster. Rather than rifling through parcels in a truck or searching a building for the right delivery address, delivery personnel can rely on augmented reality for improved identification and location services within their vehicle, and improved navigation data when it comes time to deliver.
Augmented reality is becoming the new normal within supply chain management, offering ways to combine real situations and digital innovation to do traditional tasks faster and more efficiently.
About the Author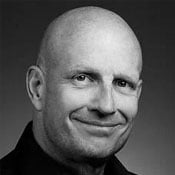 Ole has spent nearly four decades in technology, with a history of success leading growth for resellers for Microsoft, IBM, Hewlett Packard, and Oracle. In 1995, he joined Damgaard Data to build a channel for Concorde XAL and Axapta (now Microsoft Dynamics AX and Dynamics 365 for Finance and Operations). Ole served as Partner and Vice President for Columbus IT, a major Microsoft AX reseller, followed by Evergreen Data Systems, Inc. and EFS Technology, supporting both Microsoft AX and Oracle technologies. Ole lives in California and he loves crossfit and indoor cycling.