Artificial Intelligence or AI could end up being an agent of change, providing an impetus to reignite growth in the world's major economies by helping to greatly improve business productivity.

Research by Accenture on 12 major world economies that contribute more than 50% to the world's total economic output revealed that the deployment of AI could, at least, help double economic growth rates by 2035.

AI will also help solve problems related to labor productivity, boosting it by a staggering 40%, according to Accenture. Recent advancements in remote data management and storage with cloud computing along with the vast amounts of data being generated by billions of connected devices and customer experiences across the globe, is transforming industry.

What is amazing is that this technology is available to every company. The transformation we're seeing at a global level is possible within your four walls.

Microsoft is now offering Dynamics 365 Customer Insights, which adds AI to your toolkit to evaluate and act on customer behavior. With Customer Insights, you can bring together all your transactional, observational and behavioral data for consumers and enterprises to get a holistic view of customers. Enrich customer profiles with first- and third-party signals such as audience intelligence from Microsoft Graph, product usage, market trends and customer feedback.

Here's what Customer Insights can do:
Unify customer profiles to maximize customer lifetime value. Resolve their customer identities with recommendations based on AI and machine learning.
Gain a single view of customers, and align insights across departments, helping you to transform into a customer-centric organization.
Increase customer satisfaction by accommodating varied needs of customers, recognizing they all have different preferences.
The power of these insights allows you to:
Create unique loyalty programs with benefits customized to what customers are looking for.
Target sales and marketing campaigns to the right customers and prospects based on their behavior.
Predict customer churn, so you can act now, and not after a customer leaves.
Enable relevant product recommendations.
Discover new audience segments with AI-driven recommendations, or define your own.
In our current business climate, creating a customer-centric organization where marketing, sales, and service professionals have the insights they need to personalize engagement is more important than ever. Contact us to learn more about how Enavate Partner Services can help you make the benefits of AI a reality for your business.
About the Author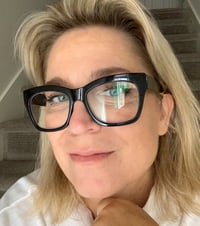 Kati has been launching and growing global and local products and sales, marketing, services, and channel initiatives through operating excellence within the cloud and on-premise business software close to three decades now. Kati started her career in the industry back in her native country, Finland, in subscription business in the Pay-TV industry managing customer care (CRM) and billing solutions, and that job took her Netherlands, US and all over Latin America as the business consultant for Direct TV Latin America. After moving to Denmark, Kati started at Navision as a product manager for Service Management (CRM) and pioneered first cloud services products in early 2001. Since then and post Microsoft acquisition she has held multiple roles across the company from marketing to sales to product development to channel programs, and launched the first business application cloud offering, CRM Online back in 2008. With all those experiences Kati has vast knowledge on not only how Microsoft operates, but a deep understanding of the industry as well as channel and what is taken to succeed.