Join Matt Petersen, Enavate's Senior Director of Industry Solutions, as he presents "How Wholesale Distributors Can Win vs. Amazon" in an D365UG/AXUG webinar next Wednesday, Nov. 14, at 11 ET.
Petersen will be examining why and how Amazon is a threat to wholesaler-distributors, which Microsoft technologies can be leveraged to effectively compete, and some important use cases of Azure advanced workloads that are interesting and important for wholesaler-distributors.
Register now for this free webinar.
About Matt Petersen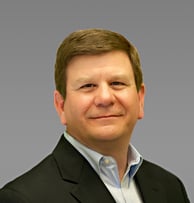 Matt Petersen is a Senior Director of Industry Solutions for ENAVATE and has spent his entire career in the enterprise software industry. Matt was a founding member of the SAP for Wholesale Distribution Industry Business unit and in 2014, he joined Microsoft to lead the U.S. Dynamics Retail and Wholesale Distribution Industry practice.
Matt has a Bachelor's Degree in Economics from the University of Illinois in Urbana - Champaign and a Certificate in Distribution Management from Texas A&M as well as a Certification from INSEAD in Business Strategy and Financial Acumen.