The 8,000 lb gorilla of wholesale distribution:
How the technology choice you make today will be critical in helping you compete with Amazon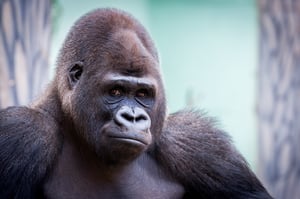 Amazon's growth in the B2B retail and distribution industries has not gone unnoticed. As customer purchasing shifts towards digital and margins are under continuous pressure, many are wondering how to compete with an 8,000 lb gorilla that doesn't even need to deliver a profitable return for up to 5-7 years.
At ENAVATE, we work with Wholesale Distribution experts, our customers and partners, to help independent distributors approach their toughest challenges head-on. Our forward-focused strategic thinking prepares you for lasting success and we've assembled practical advice in this mini eBook.
Download the eBook now to learn:
How to create competitive differentiation in the marketplace that builds on your unique strengths that Amazon cannot match
Why making the right decisions on your technology solutions are critical in helping you deliver an exceptional customer experience and achieve operational excellence
How to get started today creating your plan, and then turning that plan into a reality.
Download ENAVATE's mini eBook, specifically for wholesale distributors, and start building a winning business and technology to compete with Amazon today.