To put it simply – YES!
You may work for a company that offers an internal mentorship program – wonderful! It is great to have an internal advocate and coach who intimately knows how your business operates. However, in my personal experience, I have found equally valuable mentor relationships outside of my organization. External mentors do not coach you based on a company agenda, but on your personal career agenda.
As I began my career journey years ago, I found one thing to be constant throughout my progression – I haven't been alone. In fact, I have consciously surrounded myself with individuals who know way more than I do. These relationships have been imperative to my success.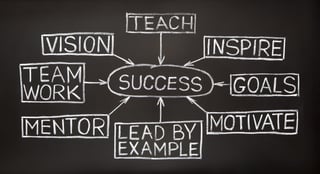 Key Benefits of External Mentor Relationships:
Fresh Perspectives – We've all faced a challenging situation at work and have felt stuck, right? Having an outside perspective provides you with a different angle on the circumstance and can ultimately add flexibility when encountering any challenging scenario in the future.
Sounding Board – It's helpful for the creative process to have someone to bounce ideas off and discuss strategy with. It can be even more helpful when that person does not approach your ideas with the same creative and relationship restraints your corporate culture may impose. A mentor can help steer you in the right direction and motivate you to see your ideas come to fruition.
Trusted Advisors – In most mentor relationships, you end up revealing both professional and personal dreams so establishing trust is critical. The more open and vulnerable you allow yourself to be during your mentor sessions, the more value you will deem from them.
Learn From Their Mistakes – Mentors have walked in your shoes at some point in their personal or professional lives, and I have found they are always willing to share their life lessons. In fact, a good mentor enjoys being able to share knowledge with individuals who show potential. It can be their way of giving back and developing the next generation of leaders.
Realize Your Potential – A healthy mentor relationship provides personal support to facilitate success. Success can look different for everyone so it is important to define what success looks like for you and share this with your mentor. They can then help cultivate the skill sets necessary for you to achieve your goals.
Finding Qualified Mentors:
Ask C-Level Players Within Your Organization – Inquire about mentors outside of your organization, people they work with whom they respect and other senior players keen on passing along knowledge to an adept learner. Stress that conversations between you and your new mentor will be confidential. If your organization's c-suite is invested in your success, this will be obvious and those players will direct you toward quality mentors. I have traveled this journey with ENAVATE, tapping our executive team with tremendous results. Organizations that care about growing and keeping their people make this part of the leadership process.
Reach out through LinkedIn and Other Professional Networks – Occasionally, you'll find mentors yearning for someone to pass their knowledge on to who are removed from your current circle of professional contacts. Evaluate their backgrounds, work history and success levels before engaging. I have found gems among this group, but vetting is required.
Be Realistic – Mentors are giving freely of their time, expertise and energy. Know that they are invested in your success, but have professional and personal lives of their own. Be respectful of their time constraints, comfort levels and degree of involvement. Listen and learn, but don't push.
Next Steps:
Think through your career plan. Prepare a SWOT analysis on yourself to determine areas in which you can improve upon to reach the milestones in each phase of your career journey. It is important to be aware of what you are looking for in a mentor relationship. Once you have defined your goals and identified areas of improvement, begin the search process of finding a qualified mentor. Most importantly, when you do find the right person, INVEST in the relationship and you will reap great rewards, professionally and personally.
Stay tuned for my next post that will focus on the value of mentorships from the mentor's perspective!
Meet the Author – Kelly Charlton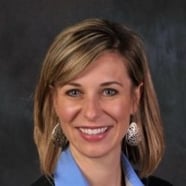 Kelly is the Senior Manager of Marketing and a member of the Leadership Team at ENAVATE, a company providing ERP Software and Services for the wholesale distribution industry and Microsoft partners worldwide. She has provided business operations consulting and marketing expertise in the wholesale distribution industry for ten years. Follow ENAVATE on Twitter (@ENAVATE) or LinkedIn.