In a recent webinar with Microsoft Dynamics World, Enavate presented, "Business Continuity in Times of Change: Explore Your Dynamics Cloud Options." Watch the recording on-demand here.
Organizations all over the world are modernizing, taking the next step in their technology journey to get away from the challenges of legacy on-premises software solutions that are no longer serving them, and instead make their way to the cloud. The good news is that there are multiple paths organizations can take to make this happen, depending on where they are in their digital transformation.
Today, business disruptions are becoming more common, whether that's a local disaster like a wildfire, or a global pandemic like the current coronavirus crisis. In the face of these challenges, how do you keep operating? Many times, disruptions like these change the way that we need to operate and how we need to conduct business.
Modernization can take many forms from being able to remotely connect with your team or customers through Microsoft Teams to being able to access and analyze data through Power BI. Here, we'll address what Microsoft Dynamics 365 is and how it can pave the way to the cloud.
What is Microsoft Dynamics 365?
Microsoft Dynamics 365 is a platform that combines ERP with CRM processes. It's hosted in Microsoft Azure, and it's connected using standard web technologies to Microsoft and non-Microsoft cloud services, like Dropbox.
From a functional perspective, Dynamics 365 addresses processes from marketing to field service, running the full gamut of what you need to manage, analyze and optimize your business. Depending on your needs, applications may include sales, finance, commerce, mixed reality and more.
Microsoft Dynamics 365 offers two routes for those who are looking for an ERP solution: Dynamics 365 enterprise solutions, including Finance and Supply Chain Management; and Business Central, which is an ERP solution designed for small and mid-sized organizations.
Business Central has a 30-year heritage as a standalone ERP, formally called NAV. Business Central allows for a rich set of integrated data access functions across its platform.
Benefits of Cloud ERP Software
So, why modernize your current system and move to the cloud? A business may choose to move on from legacy systems for many reasons, including:
Business agility/work from anywhere. Many businesses are facing the need to work from anywhere, especially today. The ability to work from anywhere is not just a requirement for sales reps anymore.
Security. The move to the cloud with Microsoft offers better security than most organizations can provide on their own. In fact, IT departments usually embrace the adoption of Dynamics because of this.
Business continuity/disaster recovery. When a disaster strikes, on-premises systems can present challenges to accessing data and maintaining customer connections. Moving to the cloud streamlines recovery as staff and users adapt.
Accounts Payable automation. Access and management of Accounts Payable in the cloud can improve cashflow visibility, invoice management and approvals, vendor payment processing and more.
These are just a few examples of how moving to the cloud can improve processes previously bound by on-premises legacy systems.
Paths to the Cloud
There are several approaches for migrating your business to the cloud, which are not exclusive of one another. The transition may not happen all at once; your path depends on where you are in your business journey.
Move your servers: The fastest way to the cloud.
A lift and shift of your servers is the fastest way to get to the cloud. This is what is traditionally known as Infrastructure as a Service (IaaS). Unexpected events such as the COVID-19 pandemic can provide compelling reasons to adopt this approach, because it moves what you have with little change. Depending on the integrations and connections you have in your legacy Dynamics system, it may also involve moving some file or application servers into the cloud.
This approach also has the least amount of impact on your users since they are using the same software with very little change. Access basically looks like a window on your desktop. Of course, you may still have to apply upgrades if you're still using legacy Dynamics 365.
The liberated data solution: Sync your data to the cloud.
If you can't move your entire system to the cloud, you can choose to sync your data to the cloud and use cloud services to view and act on that data. The benefit is that you can access your data from anywhere. Business processes are still on-premises but connected to cloud services. In this scenario, users still use their legacy systems for transactions, but reporting and analytics are cloud-based.
One of the ways to do this is using what Microsoft promotes as its Intelligent Edge for on-premises. It's a read-only copy of the data in Business Central to provide visualization and reporting services. This provides the ability to share data even if the person does not have access directly to the legacy Dynamics system on-premise. If your needs are mostly around accessing the data, this may be a great first approach.
The cons are that you would still be on legacy Dynamics. With this approach, you may have to upgrade to a newer version of GP, SL or NAV, if you want to leverage Microsoft's Edge tools.
The full cloud ERP solution: Access the cloud both within and outside of Microsoft services.
Your final path to the cloud is moving to a full cloud ERP solution, using Dynamics 365 Business Central with non-Microsoft cloud services. This move involves re-implementing your existing legacy software to Dynamics 365.
This option is the Microsoft-preferred route because businesses retain the latest options and the versions their solution. It integrates with Office, Azure and third-party cloud apps such as GoToWebinar, MailChimp, DocuSign and Dropbox. Businesses become full cloud citizens, providing users with a roadmap to learn the latest changes and make it easier to adopt the modern technology.
The choice is yours: Which is your path to the cloud?
Continuous, reliable, and integrated business operations are possible with cloud technology, and businesses can take multiple approaches to their digital transformation. Figuring out the right path for your organization may take a little bit of work, but Enavate is here to help. Offering a cloud readiness assessment, we can help you determine the right option.
To learn more, and explore your cloud options in more detail, watch our on-demand webinar and then reach out to our team to discuss a cloud readiness assessment. Contact Enavate today.
About the Authors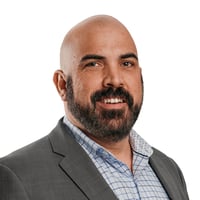 Ryan Grant- Sales Leader North America Managed Services Team, Enavate
Ryan Grant is a Sales Leader at Enavate for their North America Managed Services Team. He has over 20 years' combined experience in B2B technology and oversees a national team dedicated to building and delivering customer-driven business process management solutions with Microsoft Dynamics 365 Business Central, NAV, GP, and SL. He attributes his success in bringing companies efficient ERP projects by understanding customer goals, something he learned first-hand in days managing implementations and support.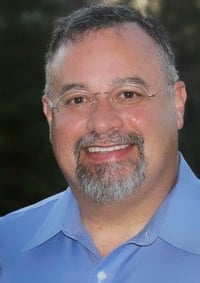 Pablo Saez- Presales Solution Architect – Cloud, Enavate
Pablo is a Presales Solution Architect - Cloud for Enavate where he helps customers with digital transformation of legacy solutions to Cloud-based solutions based on Dynamics 365 Business Central and Office 365. Before joining Enavate he worked as an Enterprise Account Executive for Fortune 500 companies focused on Collaboration solutions using Office 365 and SharePoint. Previously Pablo worked at Microsoft for 15 years in either consulting or sales roles. He is fluent In English and Spanish, receiving his BS in Mathematics - MCL from the University of Puerto Rico.