In a recent MDM Spotlight video, I spoke with MDM Publisher Tom Gale about how distributors are embracing analytics and why that is critical to success going forward. Access that short video here.
As Tom put it in our conversation, the events of 2020 have fundamentally affected how distribution organizations operate. And performance in 2020 and beyond will be shaped by how quickly an organization can pivot to keep customers engaged and depends on a distributor's ability to leverage analytics as a path to a more agile operation.
An explosion of cloud computing, apps and easy-to-use business intelligence tools, all of which capture and process data from across platforms, allows distributors to manage increasingly complex data inputs and extract actionable insights.
We work with our customers every day to help them get the most out of their data, with the added support of AI and machine learning in modern ERP solutions. Microsoft Dynamics 365 for Finance and Operations and NetSuite are two examples that offer powerful out-of-the-box machine learning functionality.
We've heard a lot about machine learning and AI, but practical applications specific to analytics are surfacing that are helping distributors drive the agility they need to survive in an uncertain market. Here are a few examples:
Better and More Accurate Forecasting
One practical application of distribution analytics is improving forecasting models. This involves taking historical data that is gathered over time through a distributor's various systems and then using statistical models to determine whether outliers should be considered in fulfilling future orders. This represents a switch from "rear-view-mirror" analysis to predictive analytics.
More Agile Decision-Making
Machine learning helps distributors monitor and act on important operational data, which translates to reduced costs, leaner inventory and more accurate resource allocation, including staffing.
With up-to-date Critical Profit Values(CPVs) and KPIs in a single Power BI dashboard, for example, distributors can make quick and reliable decisions for their businesses. CPVs might include gross margin percentage, days outstanding, inventory turns, and KPIs like fulfillment rates, average inventory, obsolete inventory, carrying costs and others. Tools like this allow them to make good decisions quickly.
Improving Item Substitutions
Product substitutions is another area common to wholesale distributors; right now, this functionality has become even more important due to stockouts caused by extended lead times, manufacturing issues, delivery problems and poor planning. It is crucial to have the ability to offer customers a different product if the order item is out of stock, or a cheaper product with the same functionality.
However, a lot of ERPs are limited to offering alternative items only if an item's not available in inventory. But distributors can take more control over their substitution strategy; those that do find improved customer satisfaction, margins, and inventory management. This requires the right data and analytics around inventory. Our Product Substitution App for Microsoft Dynamics 365 allows distributors to do this, by ranking and prioritizing products to be substituted, automating substitutions, incorporating user approvals, assigning substitutions by customers or customer groups and so on. Through all of this, preserving margin is a top priority. Our App applies custom rules seamlessly during order entry for ease of use.
We encourage distributors to demand software systems that go beyond the standard to provide these kinds of benefits.
There's no magic technology or app that's going to elevate your analytics capability overnight, as Tom pointed out in our chat.
It's about finding the combination of technology tools that are right for your needs and team. Prioritize the specific business analytics that will propel you forward as quickly as possible, and then lay out a roadmap to build the solution to get there.
Check out the 10-minute "Distribution Analytics Moves Front & Center" video here. If you have further questions regarding how you can ramp up forecasting and analytics in your organization, please contact us.
About the author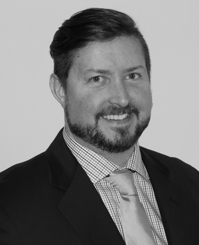 Taylor has been working with Dynamics AX since 2005. His focus areas are improving business processes through the implementation of Microsoft Dynamics. He is skilled in guiding companies through the process of implementation through to a successful go-live.
Taylor has been involved in many AX & Dynamics 365 implementation projects as a Wholesale Distribution & Supply Chain Consultant, Team Lead and Solution Architect.