How do you embrace efficiency and speed while engaging the human spirit, too? Take into consideration how the new technology will affect your current culture. Every time your employee is presented with a new technology tool, it takes a whole lot more than a convincing sales pitch to get them to adopt a tool – even if it's been promised to improve efficiencies, boost profitability and increase sales.
McKinsey Global Institute estimates that 49 percent of work activities could be automated right now using current technology. Technological advancements continue to improve the efficiency and effectiveness of the work employees do.
Darren Fields, Regional Vice President, UK & Ireland, Citrix:
"Everyone should be able to benefit from developments in technology and modern working practices to ensure they feel supported and engaged to perform at their best. However, employers need to be mindful about the ways in which they integrate technology into processes and the effect this has on individuals and their roles. It is not about removing low-value jobs but low-value tasks, to create more fulfilling roles for employees. We need to encourage collaboration, engage the workforce, finally embrace the 'working anywhere' culture and – most of all – support internal innovation or 'intrapreneurs,' who are brave enough to drive such change."
Unfortunately, many companies don't reap those benefits. Culture is one of the biggest reasons that technology implementations fail. How do you help your team adapt to the new tool? Here are 13 tips for helping your team embrace new technology tools.
Involve your employees in the decision-making process. This is an important first step and builds a reputation of trust within the organization.
Place the user's needs at the center of your learning plan. Help employees understand why the update to technology is relevant to the work they are currently doing. Think through your team's problems and how this new tool will help solve their problems coming to resolutions quicker and reaching goals with ease.
Set up communication channels employees can use to collaborate, build community, recognize one another and provide candid feedback. Help employees feel comfortable speaking up and provide quality feedback so that they know that they will be heard.
Be transparent with your employees. Provide clear guidance to employees around the new system, and let them know what they can expect.
Lead by example. Implementation begins with managers. If employees don't see a manager embracing a new solution, chances are they won't either.
Seek out and engage early adopters and positive influencers within the organization. These early adopters will act as your trainers and offer support to work groups. Set goals. Encourage collaboration between teams. Choose employees with technical knowledge who will show enthusiasm for the new solution. They should be adaptable and flexible with relevant skill sets. The more employees who fall into this category, the easier the transition.
Be patient. Dedicate time, planning and support into your transition. There's always a learning curve when new technology is implemented. Take small steps before full implementation to reduce stress on employees. Encourage the fast learners to help those who may be a bit slower to come around.
Recognize how employees learn. Group problem solving involving hands-on experience with videos for those that are visual learners. Provide pre- and post-launch support. Give employees time to learn and embrace the change. Be prepared to roll out training in stages. Provide training resources to ensure employees have a strong grasp on the new technology.
Promote lifelong learning. Regular training and learning should be a part of every employee's job description. Individuals need educate themselves throughout their career to stay up to date and take full advantage of new tools to do their jobs better.
Add incentives. Consider a lunch and learn, bringing in a meal for all employees. Add small rewards for early adopters.
Tap into the power of positivity. Show trust, respect, patience and encouragement. These can make for a more positive work environment and reduce the stress of a technology change.
Set realistic milestones, establish metrics and set goals. Track data to ensure that your team is using the tool effectively. Make adjustments as needed.
Stay focused on the benefits once the change is fully implemented. This will offer encouragement and hope despite the inconvenience.
Change is hard for everyone. Be patient, listen to feedback. Evaluate regularly and find opportunities for improvement. If we are intentional about how technology affects our culture, we can create more productive workplaces, truly aligned teams, stronger connections, a better coaching environment, and, in the end, improved effectiveness.
About the Author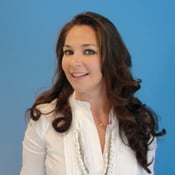 Karina is a senior-level global executive with over 10 years of international experience in building successful teams, organizing resources and directing global operations to achieve profit, product and service objectives. She helps individuals, teams and organizations recognize and realize their potential and align them with overall corporate and individual goals. Karina currently leads global Empowerment at ENAVATE.