The large enterprise and midmarket sectors have traditionally been served by wholesale distribution.
But in recent years, Amazon Business has built valuable offerings for corporate procurement and purchasing managers that have truly challenged distributors.
In fact, the latest numbers show that Amazon Business sales were at a $10 billion run rate in October 2018 (the latest year for which we have any real data). Applico forecasts sales of $15 billion in 2020 for Amazon Business, with revenue exploding to $75 billion by 2023.
According to a report in Digital Commerce 360, Amazon Business grew 1.6 times faster last year than Amazon Web Services, its cloud computing and network services business, and 3 times faster than Amazon itself.
These data points were forecast before the COVID-19 pandemic accelerated the use of the Amazon platform. In fact, online buying has spiked in recent months.
Most distributors have come around to the fact that Amazon is a very real threat to their businesses. And with the impact of the pandemic, many have questioned whether their operations are agile enough to keep up.
To win against Amazon Business:
Determine where you can differentiate and where the market need is.
Understand where there are natural opportunities and vulnerabilities when competing with Amazon Business.
Develop a digital strategy and roadmap.
Select the right ERP + CRM + ecommerce platform to fuel your growth.
Learn how to execute these steps in our technology playbook: How to Compete and Win Against Amazon
Why the Right Technology is Critical to Beating Amazon
Without the right technology, distributors won't be able to deliver on these opportunities to beat Amazon Business and mitigate the takeover risk of their best customers.
Why is upgrading to the right platform so critical to these objectives?
Customer expectations have gone digital.
The new backbone for delivering the digital customer experience you need to stay in the game uses cloud ERP, CRM and ecommerce solutions to power everything from sales to order management to product recommendations. As buyers expect omnichannel sales and service, you must provide a seamless and easy-to-use experience across online and offline channels for customers to buy products, get support, and interact with your team.
You can't gain an edge without actionable data.
How you mine insights about profitable customers and products, as well as recommend new products/services in real time, determines your ability to offer the right customer the right product at the right time.
To do this, you'll need:
· A common data management model so that data is easily shared across applications in real time
· Product Information Management (PIM), a library of common product data updated across platforms in real time
· Machine learning/AI, which you can harness for predictive analytics around customer behavior, new opportunities and even cash flow
Easy-to-use business intelligence dashboards, such as those from Power BI, can deliver actionable insights so that your employees can make the best decisions, and drive more value. In addition, utilizing available applications that can help with such tasks as product substitutions provides wholesale distributors the ability to improve customer satisfaction, margins and inventory management.
Today, more than ever, you need the agility the cloud provides.
When you need to move faster to compete, the cloud allows you to scale your technology up and down – using only the computing power you need when you need it. Your legacy system can't move as fast enough to beat Amazon.
Enavate can help you develop your business case and roadmap for building the right technology foundation to compete and win against Amazon and create new growth for your company.
Get the technology playbook to learn how to begin your digital transformation: How to Compete and Win Against Amazon
About the author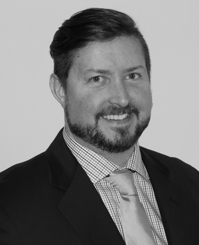 Taylor has been working with Dynamics AX since 2005. His focus areas are improving business processes through the implementation of Microsoft Dynamics. He is skilled in guiding companies through the process of implementation through to a successful go-live.
Taylor has been involved in many AX & Dynamics 365 implementation projects as a Wholesale Distribution & Supply Chain Consultant, Team Lead and Solution Architect.