Basic Concept:
Customer pays a security deposit. That amount is entered into a customer payment journal with an offset of the bank. If a payment is entered, the customer balance will reflect this amount which will negatively impact
the aging report as well as the customer statement. To correct these problems, a general journal will need to be entered to move the funds from the customer's account to a security deposit GL account which is an accrued liability account.
Step-By-Step Procedure:
Enter a customer payment journal to record the security deposit

AR > Payments > Payment Journal: Click the '+New' button > Select the journal name (Suggested a new journal called SecDep – Security Deposit Journal be created) > Enter a description of 'Security Deposit for Customer #, Project #, Any other references > Click 'Lines' button
Select the customer account, type in a description of 'Security Deposit, Project #' in the description field and $ amount of deposit in the credit field and currency

d. Post the payment journal

e. Review the transaction on the customer: AR > Customers > All customers: Select customer > 'Customer' tab > Transactions

f. Review the customer balance: 'Customer' tab > Balance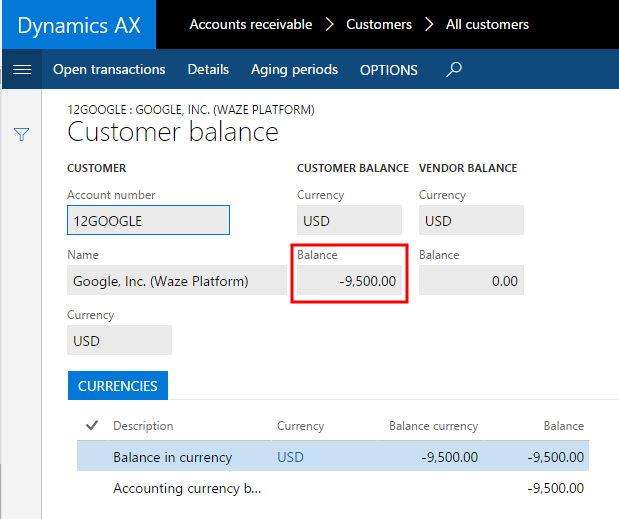 As you can see, the security deposit impacts the customer balance in a way that skews actual balance ($500.00 USD as seen in screenshot for step E, top line for 'Balance' field). In order to fix this: A General Journal is needed to move the credit balance from the customer to an Accrued Liability account. This will adjust the customer balance back down to the 'correct' amount while still showing it on the balance sheet as a liability.
g. Create a General Journal: GL > Journal entries > General journals: Click '+New' button
h. Choose your journal type. Type a description for the journal. Typically, user add a description, customer or project number. When you have completed, click 'Lines' button to open the journal
i. Enter account type of 'Customer', select customer account, type a description (This will show up in customer transactions page), enter amount of deposit as a debit amount
j. Choose offset account type of 'Ledger', select the offset account of 'Security Deposits' (21000 is just a placeholder, you will need to create your own GL account), enter offset transaction text (will be viewed in GL transactions) and currency


k. Post the journal

'
l. Check the customer transactions again

m. Check the customer balance again. You will notice the $10,000 USD security deposit is no longer reflected in the balance and the 'correct' balance of $500 is reflected.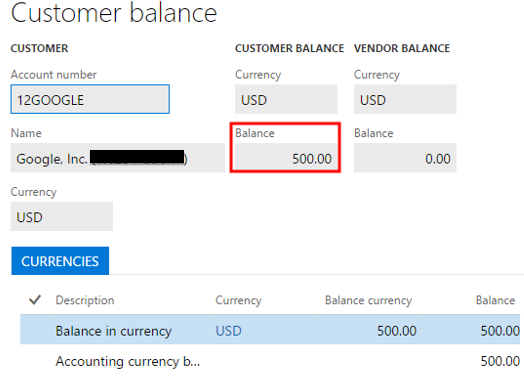 n. Check the Accrued Liability account: GL > Inquiries and reports > Trial balance: Click 'Parameters' button > Set posting layer = Total. From and to date will be filled in automatically for current year > Click 'Update'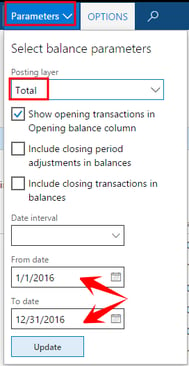 o. Search for the accrued liability account (21000) and view total

p. When you need to apply this security deposit to either a customer invoice (typically the last invoice) or refund the money, you will need to create another General Journal to transfer the balance back to the customer. Follow the same steps above (G – K) except this time put the balance as a credit.

q. You will now be able to either issue a refund to the customer by using a payment journal or apply this deposit to an invoice through open transaction editing.
The author of this article is an ENAVATE Microsoft Dynamics AX Consultant who has been involved in numerous projects and implementations for Microsoft Dynamics AX and D365 for Operations. The consultant holds certifications in multiple categories including: Trade & Logisitcs, Financial, Projects and Service Management.