Many of our clients have started transitioning to working from home, especially during the COVID-19 pandemic.
During this transition, there is one connection issue that has come up for multiple clients: the use of a Virtual Private Network (VPN) connection to the SQL server from a user's laptop. Users may not notice at first, but usually after a few weeks they start to experience issues with their connection and their data.
The top three issues you may notice when using a VPN to run Microsoft Dynamics GP from home:
Performance: The inherent design of a VPN is to mask your IP address and create a secure tunnel from one network to another. By default, the network connections slow down slightly to provide this extra security layer. With an application like Microsoft Dynamics GP, it can cause reports to take twice as long to run, among other performance issues.
Timeouts and errors: Timeouts can happen with any VPN. Any time this occurs, it can cause errors if anything was in the process of posting. Microsoft Dynamics GP works with a server and when items are posting there is constant communication between the client and SQL server. If a timeout occurs at the wrong time, then it could cause various data issues.
Various random errors: VPNs are notorious for dropping packets of data. This can happen even without a timeout. It's overlooked when searching the internet everyday as it doesn't impact users in a noticeable way. However, when you are sending sensitive data back and forth from a laptop to a SQL server, these dropped packets can become essential. Often, they lead to stuck batches and random data errors.
Consider these best practices
According to the technical requirements found here, "Remote access for Microsoft Dynamics GP is not supported in a WAN or P2P environment due to the possibility of connection and data consistency errors." This means that a VPN is not a supported protocol and is known to have data consistency errors.
Microsoft only supports the following two options in their technical requirements:
"Have Microsoft Dynamics GP installed on a Remote Desktop Services machine (with or without Citrix) in the same network as the SQL Server hosting your Dynamics GP databases." The technical requirements recommended that users make use of a remote desktop to access the client of Microsoft Dynamics GP. If the Remote Desktop Service machine is not available outside the network, then an end user could use a VPN to access a network and then proceed to use the Remote Desktop Services to access Microsoft Dynamics GP on a secure server. Microsoft Dynamics GP should never directly access the SQL Server via a VPN connection.
"Deploy the Dynamics GP Web Client for extranet access and allow users to log in from remote browsers." Microsoft Dynamics GP's web client is an alternative to accessing the system remotely. This requires a web server with an additional installation of GP and you must run remote services.
Consider migrating to cloud services
If you are using a VPN or are having issues connecting remotely, it would be a benefit to consider moving your remote users to a terminal server. You could host a terminal server within your network or consider a migration to cloud services. Cloud services offer the benefit of constant maintenance and monitoring of your Microsoft Dynamics GP.
To learn more about alternatives to VPN, or about migrating to the cloud, please contact us.
About the Author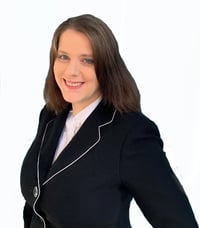 Samantha Vislay, MCSE is an Dynamics GP Techno-Functional Consultant located in Pittsburgh, Pennsylvania and has been working with Dynamics GP since 2015. She is skilled in training, implementation, integrations and customizations.