At the recent User Group Focus conference in Houston I had the pleasure of co-presenting a session with Kaare Boraas, Relationship Manager at our customer PCL Construction. In my opinion, the best endorsement of a company's effort is the customer introducing a presentation by acknowledging the outstanding collaboration of both parties.
In our presentation we shared how-tos from our experience with the process of implementing Azure DevOps at PCL and building a robust data management solution. Azure DevOps is a massive tool and its proper usage is important. We presented its awesome features and our approach to their usage.
Launching any implementation project is always a challenge, especially when structuring epics, features and product backlog items. We demonstrated how to put everything together, including continuous integration, code deployments, builds and test automation, as well as how PCL could benefit from these features.
In the data management session, we shared technical challenges and we also shared the challenges and lessons learned in the process of creating a data migration plan and building a strategy for the data management process.
In the construction industry, precise planning and completing work on time and on budget are crucial. Together with PCL Construction, we created a framework that enables the company to achieve both.
The combination of PCL construction planning experience and Azure DevOps in this project between ENAVATE and PCL Construction is a good example of the benefit of combining years of experience, powerful tools and awesome people.
About the Author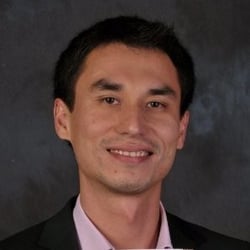 Eugene Tsuprenko is Solutions Architect, Microsoft Dynamics 365 and MCP for ENAVATE.