It's the end of the traditional sale.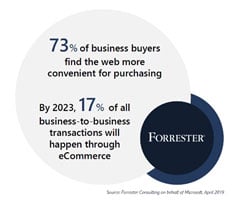 If you have bought any business solution from Microsoft such as Microsoft Dynamics 365, it was most likely through one of their salespeople or through partners such as ENAVATE. Driven by major changes in how consumers nowadays buy apps online through Google Play or Apple's App Store, business users are also changing the way they buy Apps. In fact, a Forrester Consulting study from April 2019 shows that 73% of business buyers find the web more convenient for purchasing. The same study finds that by 2023, 17% of all business-to-business transactions will happen through eCommerce. Entering Microsoft AppSource.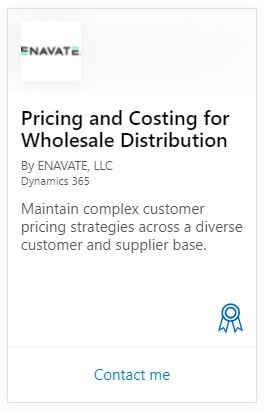 What's for sale on Microsoft AppSource
Microsoft AppSource helps business users find and try software-as-a-service (SaaS) apps from Microsoft and its partners. Microsoft AppSource apps include Web Apps and apps that are built on top of Microsoft Dynamics, Office 365, and PowerApps including Power BI. Launched only three years ago with the launch of Microsoft Dynamics 365 in the fall of 2016, Microsoft AppSource already lists more than 7,000 apps from both Microsoft and partners and is growing fast.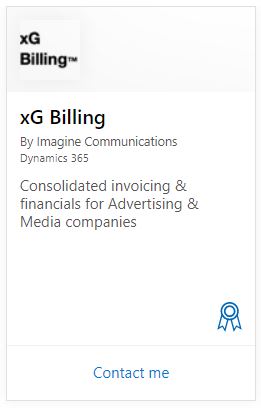 How does AppSource work?
Currently, AppSource offers most Apps to businesses as a try-before-you-buy through a free trial or a test drive, so you can see if the App adds new capabilities to your existing business applications. From Dynamics to Power BI, you can find solutions that enhance what you already use. Other Apps, for example a PayPal for Outlook add-in, are free. As you may expect, some of the more industry-specific Apps that are built on Dynamics 365 may require a Microsoft partner to implement. The Pricing and Costing App from ENAVATE is an example of such an App that is designed for wholesale distribution and requires configuration by ENAVATE consultants. Another example is the xG Billing App by Imagine Communications that is build on top of Dynamics 365 and was developed in collaboration with the ENAVATE ISV Services team.
Consulting services on AppSource?
But wait, there is more. In addition to Apps, Microsoft AppSource also includes partner offerings for consulting services related to Dynamics 365, PowerApps and Power BI. Examples of such services include a one-day assessment with companies considering upgrading to Dynamics 365 or a more in-depth one-week assessment for other Microsoft ISV partners to integrate their solution with Dynamics 365; the outcome would be the development of an App published on AppSource.
What's the future for Microsoft AppSource?
Today, few Apps are available as "transactionable" Apps like the Apps you find in Google Play and Apple's App Store where you enter your payment information (credit card or otherwise), and "play as you go." You can however expect this to change rapidly in the near future. Microsoft announced recently at Microsoft Inspire, their annual kickoff event for partners, that AppSource will be part of a broader single Microsoft online marketplace that will simplify the process of customers and partners trying and procuring solutions through eCommerce including the option to buy thousands of Microsoft partner Apps from a Microsoft pricelist with a simplified single purchasing and billing process. Meanwhile, check out what's available today on Microsoft AppSource.
About the Author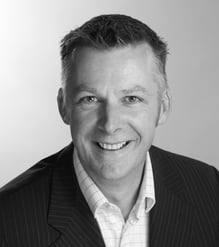 Patric Timmermans has been a marketing leader for more than 20 years after starting his career in technology as an ERP Architect with a Ph.D. and a M.Sc. degree in Engineering. Before joining ENAVATE as their head of Marketing, Patric held the position at Microsoft of global product marketing lead for Microsoft Dynamics 365 for Marketing. Named as a "Top 25 CRM thought leader" by CustomerThink and InsideCRM, he has been instrumental in the go-to-market of technology solutions at industry-leading technology companies as Product Marketing lead and as head of marketing. Patric lives in Seattle where he loves to cook and dance Argentine Tango when he's not traveling and adding countries to the list of 52 countries he has already visited.