Microsoft Dynamics 365 for Finance and Operations is now Dynamics 365 Finance and Dynamics 365 Supply Chain Management.
The change was announced in July at Inspire 2019, and applies to both new and existing customers starting Oct. 1, 2019.
The goal is to offer users more flexibility to adopt capabilities they need when they need them.
Microsoft Dynamics 365 Finance
Dynamics 365 Finance lets businesses automate and modernize global financial operations. Monitor performance in real time, predict future outcomes and make data-driven decisions to drive business growth. Benefits include:
Drive strategic financial decisions with AI.
Unify and automate financial processes.
Reduce operational expenses.
Decrease global financial complexity and risk.
Explore Dynamics 365 Finance capabilities.
Microsoft Dynamics 365 Supply Chain Management
Microsoft Dynamics 365 Supply Chain Management allows distributors and manufacturers to use predictive insights and intelligence from AI and the Internet of Things (IoT) across planning, production, inventory, warehouse, and transportation management to maximize operational efficiency, product quality and profitability.
Warehouse management benefits include:
Gain end-to-end visibility of operations and inventory.
Automate and scale warehouse management to optimize use of space.
Gain real-time intelligence about the health of your warehouse with Power BI warehousing analytics.
Improve productivity with a mobile app to simplify daily tasks.
Explore more Dynamics 365 Supply Chain Management capabilities.
About the Author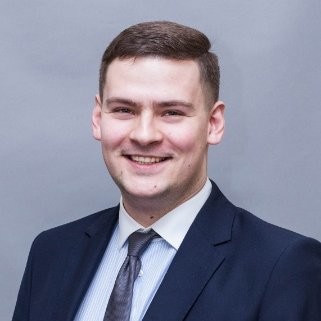 Maksym Ponomarov is Delivery Manager for ENAVATE. He started his career in 2010 as a Computer System Engineer providing e-signature services and consultancy services related to the Eastern European Accounting System formally known as 1C, as well as Taxation and Fiscal Reporting solutions. For the past seven years,he has worked on multiple projects based on Dynamics AX. He enjoys what he does and is keen on new technologies, sci-fi reading and getting the most of his life. He's glad to be a part of the ENAVATE team of Dynamics professionals and enthusiastic about helping other people be successful. He has a Bachelor's degree in Automation and Computer Integrated Technologies from Kyiv National University of Technologies and Design.